L'évènement
Pierre Paulin
concept.resource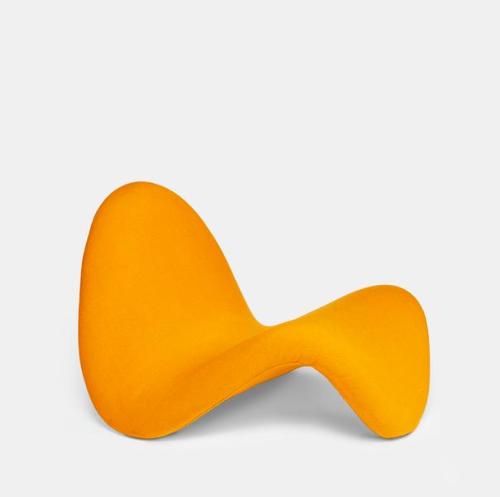 Crédit photographique : © Bertrand Prévost - Centre Pompidou, MNAM-CCI / Dist. RMN-GP © Pierre Paulin (pour le droit de reproduction) © SAIF (pour les droits multimédias)
lire la suite
À propos de l'événement
11 mai 2016 - 22 août 2016
de 11h à 21h
Galerie 3 - Centre Pompidou, Paris

Designer, architecte d'intérieur, créateur, Pierre Paulin sculpte l'espace, l'aménage, le « paysage ». Ses environnements, ses meubles, ses objets industriels, se mettent au service du corps. Avec plus de soixante-dix pièces de mobilier et une cinquantaine de dessins inédits, l'exposition consacrée par le Centre Pompidou à Pierre Paulin propose une traversée de tout l'oeuvre du designer et de quarante années de création. Elle présente des pièces phares devenues des « icônes » de l'histoire du design - Anneau, Mushroom, Ribbon Chair, Butterfly, Tulip... - et fait la part belle à des projets ...
lire la suite
Commissaire : Mnam/Cci, Cloé Pitiot


Curator's point of view
"Extra-Paulin", by Cloé Pitiot
In his fifty-year career, Pierre Paulin transformed seating, reinvented spatial design and founded the first global design agency in France. Through a hundred or so exhibits – furniture, environments, projects and drawings – the Centre Pompidou's retrospective offers an unprecedented overview of his work from 1950 to the 1990s.
HIS WORK LOOKS AS MUCH AT HOME IN THE WORLD OF JAMES BOND AS IT DOES IN THE ÉLYSÉE PALACE
Pierre Paulin designed for everyone, and his work looks as much at home in the world of James Bond as it does in the Élysée Palace. His opposing qualities, "simplicity of line, au...
read more
in Code Couleur, n°25, may-august 2016, pp. 16-21
Les lieux de la manifestation
Les produits de la boutique