L'évènement
Galeries du 20e siècle
concept.resource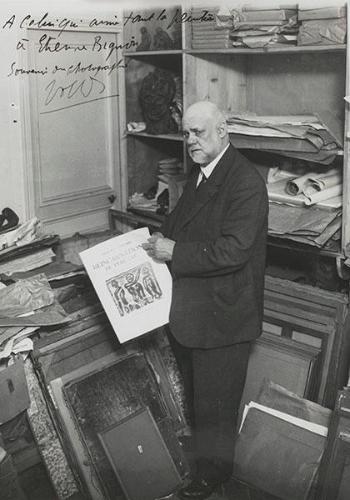 Crédit photographique : © Musée d'Orsay, Dist. RMN-Grand Palais / Patrice Schmidt
lire la suite
À propos de l'événement
Galeries du 20e siècle
Nouveau parcours au sein des collections modernes
22 mai 2019 - 5 avril 2020
de 11h à 21h
Musée - Niveau 5 - Centre Pompidou, Paris

Accès avec le billet Musée et Galeries 3 et 4
Les galeries sont rapidement devenues des intermédiaires indispensables entre les artistes et le public : elles jouent un rôle de pionnières.

Une fois par an, jalonnant le parcours des collections du Centre Pompidou, une nouvelle séquence d'expositions-dossiers vous propose une relecture thématique de l'histoire de l'art au 20e siècle. De traverses en vitrines, de vitrines en salles, ces espaces d'étude et de recherche qui émaillent la visite, permettent d'en éclairer certains aspects méconnus.
Commissaire : Mnam/Cci, Christian Briend
More info
Indispensable Intermediaries
This new tour pays homage to several major dealers in modern and contemporary art who were active in France between 1905 and the late 1960s. Running over two years, this program is a first, setting out to review the historic role of galleries in developing "living art" and to illustrate the special relationships woven between certain galleries and the Musée National d'Art Moderne.
Art galleries first appeared in the late 19th century and quickly became indispensable intermediaries between artists and the public, particularly those that followed in the wake of Paul Durand-Ruel, a pioneer and ...
read more
Christian Briend, head of modern collections, Musée National d'Art Moderne, Centre Pompidou
In Code couleur n°34, may-august 2019, p. 26-28
The Antechamber to the Museum
The new hanging of the modern collections reflects the close bonds that have linked art galleries and museums for more than a century, although relations between them have never been easy, with reciprocal distrust, mutual defamation and fierce competition common from the very beginning. We mustn't forget Daniel-Henry Kahnweiler's declaration that "The State cannot have taste", considering that, on the contrary, the disinterest of museums was rather in indication of quality for "true", avant-garde and independent painting. On the other hand, neither must we forget the various committees for ...
read more
Julie Verlaine, lecturer in contemporary history, université de Paris 1 Panthéon-Sorbonne
In Code couleur n°34, may-august 2019, p. 28-29
Les lieux de la manifestation