L'évènement
David Goldblatt
concept.resource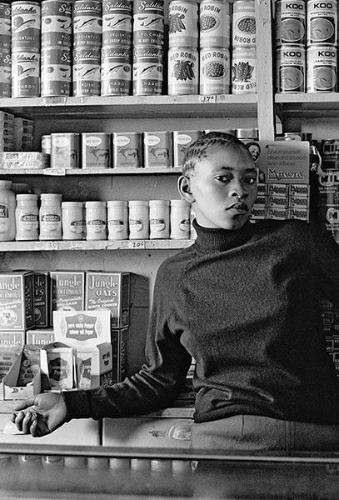 Crédit photographique : © David Goldblatt
lire la suite
À propos de l'événement
21 février 2018 - 13 mai 2018
de 11h à 21h
Galerie 4 - Centre Pompidou, Paris

Accès avec le billet Musée et expositions
Le Centre Pompidou consacre pour la toute première fois une rétrospective à l'œuvre de David Goldblatt, figure clé de la scène photographique sud-africaine et artiste phare du documentaire engagé. À travers ses photographies, Goldblatt raconte l'histoire de son pays natal, sa géographie et ses habitants. L'artiste entretient dans son œuvre une tension singulière entre les sujets, le territoire, le politique et la représentation. L'exposition retrace son parcours à travers un choix de séries majeures et dévoile aussi des ensembles plus méconnus, comme ses premières photographies prises dans ...
lire la suite
Commissaire : Mnam/Cci, K. Ziebinska-Lewandowska

More info
Curator's point of view
Born 1930, David Goldblatt has spent almost three quarters of a century travelling South Africa. In his photographs he tells the story of the country of his birth, through its places and people. A witness to the inauguration, ascendancy and fall of apartheid, he offers a scrupulous exploration of its complex history. A winner of the Hasselblad Award (2006) and of the Henri Cartier-Bresson Prize (2009), Goldblatt is today considered to be one of the major photographers of the 20th century, and that for many other reasons than this fidelity to his topic. He limits each project to a particular...
read more
in Code Couleur, n°30, january-april 2018, pp. 26-29
Les lieux de la manifestation
Les produits de la boutique