L'évènement
Préhistoire, une énigme moderne
À propos de l'événement
Préhistoire, une énigme moderne
8 mai 2019 - 16 septembre 2019
de 11h à 21h
Galerie 1 - Centre Pompidou, Paris

Accès avec le billet Préhistoire et Musée
Voyagez dans une histoire de regards et de fascination, en présence d'icônes préhistoriques, modernes et contemporaines ! Du Mammouth de la Madeleine à Dove Allouche en passant par Louise Bourgeois, cette exposition originale met en lumière le lien qui unit la préhistoire à l'art moderne et contemporain.
Au cours d'un parcours chronologique, découvrez comment les artistes et la société ont subi l'attrait des origines pendant la modernité, cédant à une vision fantasmée de ce qui était avant l'histoire. Cette véritable machine à remuer le temps n'a cessé de modeler les horizons mentaux de la m...
lire la suite
Commissaire : Mnam/Cci, C. Debray, R. Labrusse, M. Stavrinaki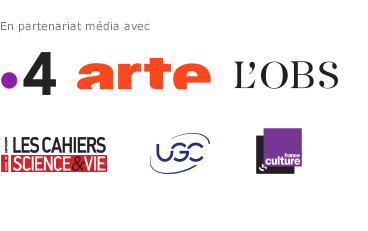 More info
Presentation by the curators
With this new exhibition the Centre Pompidou puts the spotlight on the link uniting prehistory to modern and contemporary art. In the course of a chronological tour, discover how artists and society have experienced the attraction of our origins during the modern period, yielding to a fantasy vision of what existed before history. A rich collection of more than three hundred works and documents, some specially created for the occasion, shows how prehistoric art established itself not only as an object of fascination but also as a concrete model for varying kinds of experiences. Discover, al...
read more
Exhibition curators
Cécile Debray, Director of the Musée de l'Orangerie
Rémi Labrusse, professor of Art History, Université Paris Nanterre
Maria Stavrinaki, lecturer in Art history, Université Paris I Panthéon Sorbonne
In Code couleur n°34, may-august 2019, p. 6-11
les événements en rapport
Les lieux de la manifestation
Les produits de la boutique