L'évènement
Histoire(s) d'une collection
concept.resource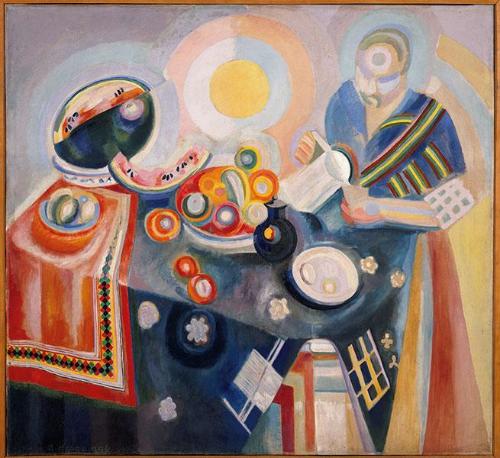 Crédit photographique : © Christian Bahier et Philippe Migeat - Centre Pompidou, MNAM-CCI /Dist. RMN-GP Domaine public
lire la suite
À propos de l'événement
Histoire(s) d'une collection
25 mai 2018 - 15 avril 2019
de 11h à 21h
Musée - Niveau 5 - Centre Pompidou, Paris

Accès avec le billet Musée et expositions
Ce nouveau parcours revisite l'histoire des collections du Musée national d'art moderne, à l'occasion du bicentenaire du Musée des artistes vivants, dont il est l'un des héritiers. Cette « rétrospective » des collections du Musée se déploie en une quinzaine de sections disséminées au fil du parcours moderne.
Plus de cent vingt œuvres, accompagnées d'un appareil documentaire inédit, permettent d'interroger, des années 1920 à l'ouverture du Centre Pompidou, l'identité du Musée national d'art moderne et de ses devanciers.

Projet de recherche mené dans le cadre du Labex CAP sous la direction sc...
lire la suite
Commissaire : Mnam/Cci, Christian Briend, Nicolas Liucci-Goutnikov
Learn more
Curator's point of view
Once a year a new sequence of dossier exhibitions comes to punctuate the visitor's path through the Centre Pompidou's collections, offering a new angle on the history of 20th-century art. From cross-passage displays to vitrines to dedicated rooms, these resources for study and research cast light on neglected aspects of the story. Following a sequence devoted to "The Listening Eye" that explored links between the visual arts and music from 1905 to the mid-1960s, this new instalment looks at the history of the collections of the Musée National d'Art Moderne (MNAM), and this on the bicentenni...
read more
in Code Couleur, n°31 may-august 2018, pp.24-27
les événements en rapport
Les lieux de la manifestation