À propos de l'événement
5 juin 2019 - 29 juillet 2019
de 11h à 21h
Galerie 2 - Centre Pompidou, Paris

Accès avec le billet Musée et expositions
La plus grande rétrospective jamais consacrée en France à l'œuvre de Dora Maar (1907-1997) vous invite à découvrir tous les volets de son travail, au travers de plus de cinq cents œuvres et documents.
D'abord photographe professionnelle et surréaliste, puis peintre, Dora Maar jouit d'une reconnaissance incontestable. Bien loin du modèle auquel sa relation intime avec Pablo Picasso la limite trop souvent, l'exposition retrace le parcours d'une artiste accomplie, d'une intellectuelle libre et indépendante.

L'exposition est organisée en coproduction avec le J. Paul Getty Museum Los Angeles ...
lire la suite
Commissaire : Mnam/Cci, Damarice Amao, Karolina Ziebinska-Lewandowska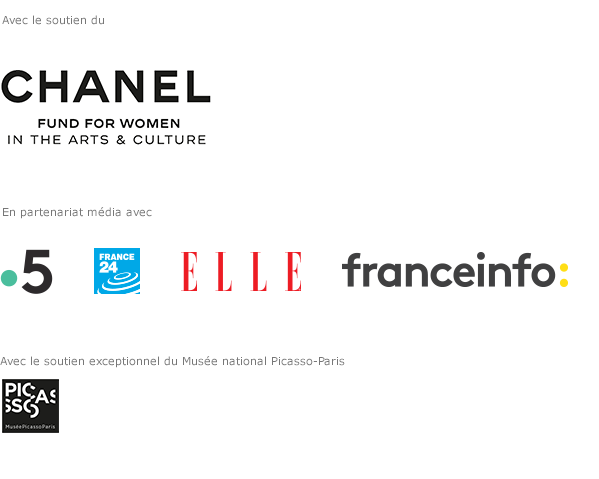 More info
Presentation by the curators
"To Dora of the varied, always beautiful, faces". Lise Deharme's dedication to her friend Dora Maar in a copy of Cœur de Pic (1937) poetically sums up the various facets of her artistic career: between photographer and painter, between youthful Surrealist revolution and the existential introspection that marked her painting activity after World War II.
With the collaboration of the J. Paul Getty Museum and in partnership with the Tate Modern, the exhibition organized by the Centre Pompidou aims to highlight, for the first time in a French museum, Dora Maar's work as an artist, and not only...
read more
Damarice Amao and Karolina Ziebinska-Lewandowska
Exhibition curators
In Code couleur n°34, may-august 2019, p. 16-21
les événements en rapport
Les lieux de la manifestation
Les produits de la boutique