À propos de l'événement
Neurones
Les intelligences simulées
26 février 2020 - 20 avril 2020
de 11h à 21h
Galerie 4 - Centre Pompidou, Paris

Accès avec le billet Musée et Galeries 3 et 4
Alors que l'intelligence artificielle semble avoir envahi tous les domaines industriels du monde contemporain, de la finance au domaine médical, des jeux aux objets à comportement, de l'architecture au militaire, cette situation n'a jamais été véritablement mise en relation avec l'histoire des neurosciences et de la neuro-computation. L'exposition « Neurones, les intelligences simulées » souligne la continuité des recherches d'artistes, d'architectes, de designers et de musiciens avec celle développées par les grands laboratoires scientifiques ou ceux du monde industriel. Dans le cadre de «...
lire la suite
Commissaire : Mnam/Cci, F. Migayrou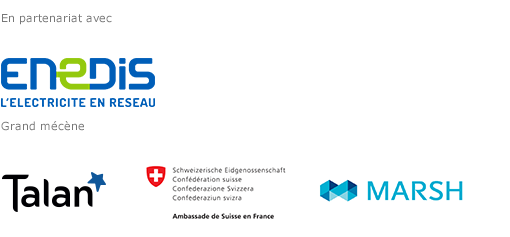 More info
Interview with the exhibition's curator
What were the challenges presented by this exhibition?
Frédéric Migayrou – 'Neurons, simulated intelligences' sets the latest creations – both technological innovations and industrial applications – in context, in a type of archaeology of artificial intelligence, over a fifty-year period. Through artistic works, the exhibition offers a critical take on technologies for simulating intelligence. It's all about demystifying the idea itself of artificial intelligence, which is all around us today, and causing it to come up against human intelligence through mechanical, machine and computer sim...
read more
Interview with Frederic Migayrou
Assistant director, Musée National d'Art Moderne, Centre Pompidou.
Curator of the exhibition
In Code couleur n°36, january-april 2020, p. 24-27
les événements en rapport
Les lieux de la manifestation