L'évènement
Bernard Frize. Sans repentir
À propos de l'événement
Bernard Frize. Sans repentir
29 mai 2019 - 26 août 2019
de 11h à 21h
Galerie 3 - Centre Pompidou, Paris

Accès avec le billet Musée et expositions
Le Centre Pompidou revisite l'œuvre de Bernard Frize, peintre français incontournable de la scène artistique internationale, depuis ses débuts en 1977. Connu pour ses peintures abstraites conceptuelles, au cours des années 1980, Frize intègre des éléments figuratifs à sa pratique et s'intéresse également à la photographie.

L'exposition propose un parcours thématique libre, sans direction ni hiérarchie, qui brouille l'approche sérielle caractéristique du travail de l'artiste. Riche d'une soixantaine d'œuvres, ce projet, conçu en collaboration étroite avec l'artiste, nous fait entrer dans l'a...
lire la suite
Commissaire : Mnam/Cci, A. Lampe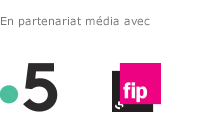 More info
Interview with the artist
Let's start at the beginning. After a break, you resumed your activities in 1977 by simply covering the framework of the canvas, as if mechanically, with coloured horizontal and vertical strokes. Could this series be described as an absurd activity or a reflection of the absurdity of the world?
Bernard Frize - It was indeed a silly thing to do. It didn't really have any meaning, but instead of describing a world without reason, I described a world we are searching for a reason for. That's why I set to the task like a monk who applies himself to repeating horizontal and vertical strokes, b...
read more
Interviewed by Angela Lampe, curator, Musée National d'Art Moderne, Centre Pompidou, exhibition curator
In Code couleur n°34, may-august 2019, p. 12-15
les événements en rapport
Les lieux de la manifestation