Theatre
Silvia Costa
Comédie / Wry smile Dry sob
Silvia Costa is a young Italian artist and director who invents unique theatrical worlds inspired by both the visual arts and theatre. Here she proposes a new version of the creation she presented at the Vorarlberg Landestheater in Bregenz in Austria, a creation in two stages.
18€ / TR 14€ / 9€
When
17 Apr 2021
20h30 - 22h
18 Apr 2021
15h30 - 17h
18h30 - 20h
19 Apr 2021
20h30 - 22h
Where
Grande salle - Centre Pompidou, Paris
She first concentrates on the theatre of the absurd, directing Comédie by Samuel Beckett. Here the muted and existential drama is hidden behind the framework of a love triangle: the solitude of the lovers, caught up in a forbidden emotional geometry. Continuing this intense drama on a formal level, Silvia Costa next proposes Wry smile Dry sob, a choreographic and audio installation designed with composer Nicola Ratti. The three actors are joined by three female dancers, presenting the faces of men and women who are lost in relentless repetition, stuck in their subjectivity and their version of history. Repeating their own solo over and over, these characters are incapable of joining in the concert of the world. What greater tragedy than to discover one's multiplicity and still remain incapable of encountering the other?
Comédie by Samuel Beckett followed by Wry smile Dry sob by Silvia Costa
Show more
Show less
Comédie de Samuel Beckett
Scénographie, mise en scene et chorégraphie : Silvia Costa
Avec Clémentine Baert, Jonathan Genet, Carine Goron

Suivi de Wry smile Dry sob de Silvia Costa
Scénographie, mise en scene et chorégraphie : Silvia Costa
Avec Clémentine Baert, Clémence Boucon, Flora Gaudin, Jonathan Genet, Carine Goron et Garance Silve
Composition musicale : Nicola Ratti
Collaboration artistique : Rosabel Huguet Duenas
Costumes : Laura Dondoli
Dramaturgie : Stephanie Gräve
Construction décor : Vorarlberger Landestheater, Bregenz, Autriche
Collaboration au décor : Maroussia Vaes

Production de la version initiale allemande : Vorarlberger Landestheater, Bregenz, Autriche
Production de la version française : La Comédie de Valence, Centre dramatique national Drôme-Ardeche ; Théâtre Garonne, scene européenne, Toulouse
Coproduction : Festival d'Automne a Paris ; Les Spectacles Vivants –Centre Pompidou, Paris (en cours)
Avec le soutien du Fonds d'insertion de L'éstba, financé par la Région Nouvelle-Aquitaine

Silvia Costa est membre de l'Ensemble artistique de La Comédie de Valence, Centre dramatique national Drôme-Ardeche
Show more
Show less
---
Partners
La programmation Spectacles Vivants bénéficie du soutein de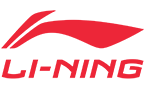 Avec