Off-site event
A Century of Spanish Art
Centre Pompidou-Malága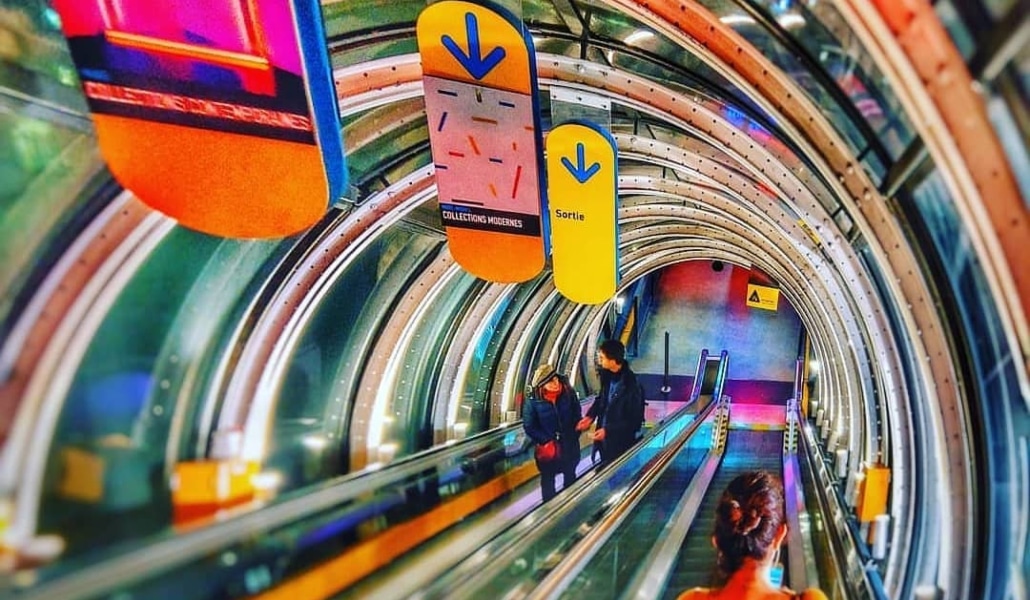 For its third semi-permanent show, coinciding with the fifth anniversary of its installation in Málaga, the Centre Pompidou presents an exhibition entitled " A Century of Spanish Art", covering the period 1920-2020. Centred on the stock of paintings and sculptures in its collection, the exhibition unfolds a panorama focussing on Franco-Spanish artistic exchanges as illustrated humorously in La Ribot's video which, from the opening, leads the public in a frenzied chase led by camera-dancers to the tune of Bizet's Carmen.

Orchestrated in ten-year chronological sequences, the tour begins with Cubism – dominated by Pablo Picasso, several of whose masterpieces can be seen for the first time in Málaga – and continues up to the latest contemporary events. Surrealism plays a leading role in this collection. Born in Paris in 1924 under the leadership of André Breton, Surrealism very quickly attracted the support of Spanish artists starting out on their careers, like Joan Miró, Salvador Dalí or Luis Buñuel, who would remain leading figures of the 20th century. In this context, Un Chien andalou (1929), the first masterpiece by the Buñuel-Dalí duo, is permanently projected throughout the duration of the exhibition.

Not forgetting sculpture, a field in which Spaniards naturally played a decisive role in 20th century art, with a common denominator: the art of metal, reinvented by Pablo Picasso, Pablo Gargallo and Julio Gonzalez, who developed "drawing in space". We rediscover their inspiration and their sensitivity to matter in the greatest players on the contemporary Spanish scene, such as Cristina Iglesias, who generously agreed to lend two Corredor suspendido (2006) from her collection, and Jaume Plensa with his mysterious Sleeping Room, loaned by the Fonds National d'Art Contemporain.

Wars and dictatorships took a heavy toll on Spanish artists, often forced into exile in order to continue to exist. In spite of the iron rule of a regime that was profoundly hostile to modernity, the 1950s saw the beginning of a renaissance. In France it took refuge under the eclectic label of a Paris school that was faithful to the canons of the avant-gardes and strengthened by the support of gallery owners like Daniel Cordier, advocates like Michel Tapié, of an "other art" that was matterist and informal, represented by Manolo Millares, Antonio Saura and Antoni Tàpies.

Following in their footsteps, their now completely free heirs such as José Maria Sicilia, Miguel Barceló and the late lamented Juan Muñoz (Four Piggybacks with knives, 2001, from Cristina Iglesias's collection) show that the tradition of Spanish art, seen by Miró as a pure, total and radical act, is alive and well.
Show more
Show less
Where
Centre Pompidou Málaga, Málaga