Professional offers and prices
Interested in offering Centre Pompidou tickets to your clients?
If you buy 20 tickets or more, our multiple ticket sales service allows you to benefit from "Museum and Exhibitions" tickets at the best possible price.
or by email
Methods of payment:
Credit cards (up to €1,500)
Bank transfers
Cheques
Format and delivery:
Tickets are sent to you in PDF format and are available via your online account.
Tickets can also be sent by post. Additional costs apply (museum, exhibitions and View of Paris tickets only, live show tickets excluded).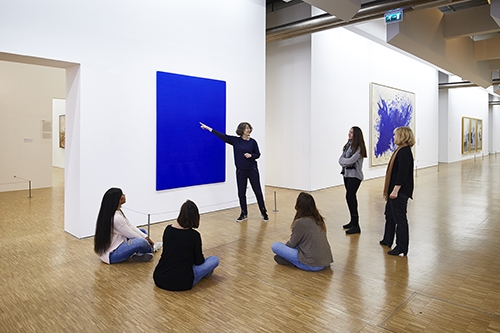 Want to visit the Centre Pompidou as a group?
Discover the architecture of this iconic building, admire its views of the rooftops of Paris and discover the treasures of a collection that is unique in the world.
Our guides will be delighted to share their passion for art with you. Our exhibitions can also be visited without a guide.
Group size:
Small groups: up to 15 participants
Large groups: 16 to 25 participants
Prices:
Discover our prices here
Opening hours:
Guided tours: 9 am to 7.15 pm everyday (except Tuesdays)
Self-guided tours: 11 am to 7.15 pm everyday (except Tuesdays)
Exhibitions are open until 9.15 pm on Thursdays
No group bookings on weekends between 1 pm and 5 pm
Duration of tours:
1 hour to 1 hour 30 minutes.
When should I book?
As soon as possible, so that we can prepare your visit!
For self-guided tours, please book 1 week before your visit at the latest.
For guided tours of the Centre Pompidou, please allow 5 weeks.
Audio guides:
For your comfort, audio guides are available free of charge for adult group visits (depending on availability).
Regulations:
You can pay for your visit by bank transfer, cheque or credit card.
Your visit will be confirmed once we have received your payment (4 weeks before your visit for guided tours and 1 week before for self-guided tours).
Audiophones :
Pour un meilleur confort de visite, des audiophones sont gracieusement mis à disposition des groupes adultes. Sous réserve de disponibilité.
Accès :
Règlement :
Vous pouvez régler vos visites par virement, chèque ou CB.
Votre règlement doit nous parvenir en amont de votre visite (4 semaines avant une visite conférence, 1 semaine avant une visite libre) pour que celle-ci soit confirmée.
Retrouvez le détail de nos conditions générales de vente ici
Et si vous deveniez Grand Compte ?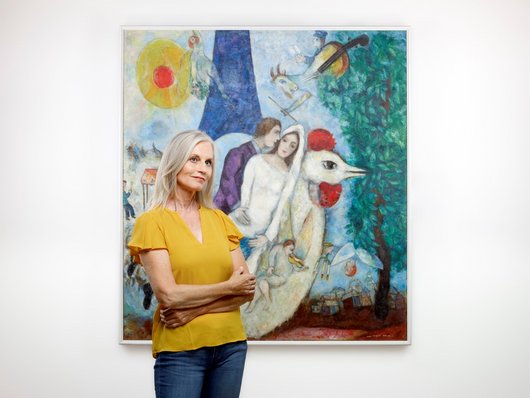 Accès aux réservations en avant-première, remises tarifaires, invitations…
En rejoignant le programme Grand Compte* vous profitez d'avantages exclusifs tout au long de l'année.

Pour plus d'information et rejoindre le programme Grand Compte, notre équipe est à votre écoute.
*Programme accessible à toute structure effectuant au moins 20 visites sur une année.

Un moment exceptionnel au restaurant Georges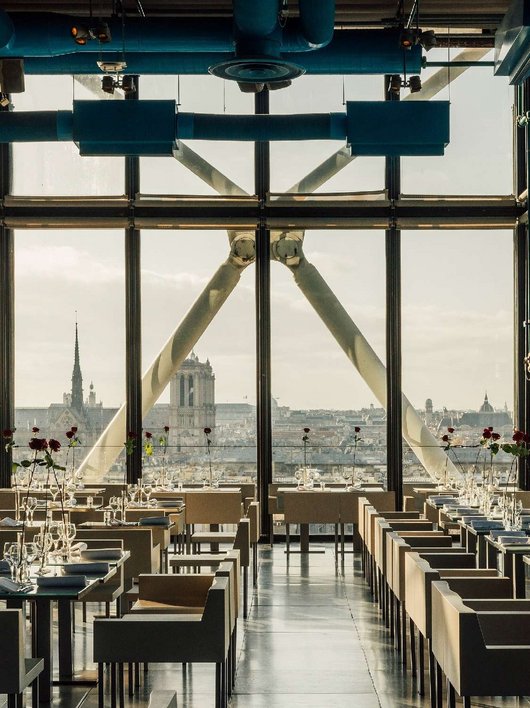 Après une immersion au sein de nos collections ou de nos expositions, prolongez votre soirée autour d'un cocktail ou d'un dîner au restaurant Georges. 
Lieu idéal pour se retrouver, débattre, échanger après la visite, le restaurant Georges accueillera votre groupe dans un cadre industriel chic, propice à une soirée d'exception.
En savoir plus
Au-delà de 50 participants, notre service des Privatisations se fera un plaisir d'organiser pour vous un événement sur mesure.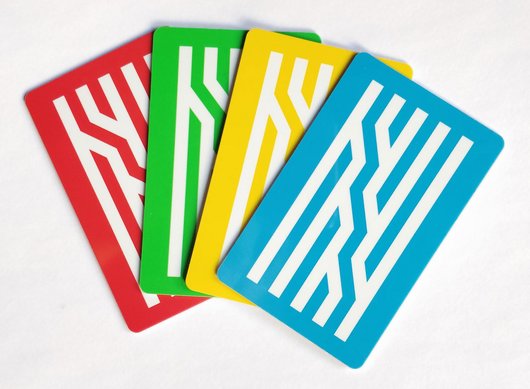 The Centre Pompidou can offer preferential deals for your business. Be the first to find out about our programme of events at the start of each new season, discover our exhibitions by receiving invitations to opening evenings, and benefit from preferential prices all year round with your membership card.
Advantages:
Through the POP' membership programme, the Centre Pompidou gives your members the chance to immerse themselves in creation and benefit from numerous advantages all year round.
Exclusive invitations to opening events, workshops and conferences, meetings with artists and evening events at the museum.
Exhibitions and Museum: unlimited and priority access
Advantages and discounts on our programme

Cinema: all screenings free*
Live shows: discounts on all shows
Activities for children and families: discounts on all workshops

Low prices: 5% discount in our shop and bookshop + free postage in Metropolitan France when buying from our online shop.
Exclusive offers from our cultural partners (Musée national Picasso-Paris, Palais de Tokyo, Opéra de Paris…)
*Subject to the number of places available to members in the Centre Pompidou cinemas and the Bpi, not including the Cinéma du Réel.
Practical information:
Business prices are available to work committees, associations, clubs, groups of friends (10 members or more) and other institutions.
Request our sales and distribution information documents by email.

You can also download our press kits.
To prepare for your visit, find out about the works currently on display in the museum: