Cinema
TypoFilm #2
Helvetica

Digital technology did not invent the practice of reading and writing on a screen. New technologies have extended and applied, in a sometimes unconscious global manner, processes and practices derived from typographic strategies and moving images.
Designed as an investigation prompted by the proximity of objects, the "TypoFilm" project brings together graphic design historians, specialists in artist films and videos, artists and graphic designers, in an attempt to reconstruct a genealogy of typography on screen and its experimental challenges.
Starting with two films by artists (Austrian Marc Adrien and Canadian Michael Snow), this session reviews the Helvetica font. Created in 1957, Helvetica has become omnipresent in communication and in urban space through the logotypes of several brands, but it has simultaneously been abandoned in the field of digital word processing, giving way to other fonts, such as Arial (an imitation of Helvetica). As a symbol of legibility and neutrality, or aesthetic conformism for its opponents, Helvetica is an inescapable object in our visual environment, which artists have never ceased to adopt.

Show more
Show less
Marc Adrian, Text II, 1964, 16 mm, black and white, sound, 2 min 40 s 
Michael Snow, So Is This, 1982, 16 mm, colour, silent, 47 min 20 s 
Session introduced by Rémi Forte, author, graphic designer and PhD student in University of Paris 8.  
Acknowledgements: Isabelle Piechaczyk (Sixpackfilm, Vienna)   
 The "TypoFilm" project benefited from State aid managed by the National Research Agency (ANR) through the Future Investments programme with the reference ANR-17-EURE-0008.
Show more
Show less
Partners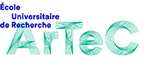 Michael Snow, So Is This, 1982
© Michael Snow
© Centre Pompidou / Dist. RMN-GP