Music
Hassan Khan
The Infinite Hip-Hop Song
Echoing the "Blind Ambition" exhibition dedicated to Hassan Khan in 2022, the artist will perform a unique live version of his musical installation The Infinite Hip-Hop Song at the Centre Pompidou.
The Infinite Hip-Hop Song is derived from a vast database of original content produced by the artist: beats, melodies, bass lines and studio recordings with eleven rappers of different ages, profiles and genders, singing the words of ten songs. This content is assembled in an endless flow by an algorithm generator. Reprising this in a live concert in the Grande Salle of the Centre Pompidou, Hassan Khan establishes a dialogue with its content and reverses the roles. Replacing the algorithm generator, the artist forms and elaborates this material on stage in a unique musical experience, using a specifically developed programme and interface.
This work of fascinating complexity brings out the latent impulses and desires of contemporary society in which hip-hop music has gone from the urban protest of the 1980s to the success of a planet-wide mainstream form.
Show more
Show less
Hassan Khan is an artist, musician and writer who started working in Cairo in the mid-1990s. Protean, playing with contrasts and paradoxes that perturb familiar landmarks, his work is attentive to the energies and tensions that emanate from popular culture. It combines a committed conceptual posture and a subtle reflection on the language of forms, in which a broad spectrum of personal and collective references resonate. He has produced a body of musical work since the early 1990s. His best-known work consists of live sessions in which original, pre-composed and pre-recorded content is constructed in real time, articulated through a chaotic mixing system by feedback and filters. He has worked with many musical genres, including: classical Arabic music, New Wave Shaabi, Gamelan music and New Music. He also performs regularly with the trio &&&.
Show more
Show less
Partners
La programmation Spectacles Vivants bénéficie du soutien de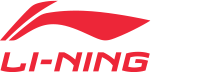 Grand mécène
En partenariat média avec


Live Ammunition : Music for Clapping, String Quartet and Live Electronics, Essen, Ruhrtriennale, 2018.
© Photo : Ant Palmer.