Dance
Catarina Miranda
Cabraqimera

Continuing her work on language at the intersection of dance, scenography and light, with Cabraqimera Catarina Miranda presents a spellbinding dance piece for four dancers on roller skates.
Fascinated by altered body states, like those that appear as we fall asleep, in her latest creation the Portuguese artist nevertheless explores the effects of speed: the spatial organisation it imposes and the set of rules that are established for occupation, interception and encounters. The artistic and hypnotic dimension of gesture is underscored by a fluorescent light system that reveals positive and negative spaces, projecting the body toward an extreme alterity and opening up the terrain to fiction.
Installation - video
Poromechanics
18 to 26 March
In the guise of an immersive prologue and epilogue to her Cabraqimera show, Catarina Miranda adapts her installation entitled Poromechanics at the entrance to the Grande Salle at the Centre Pompidou. The public is invited to traverse a projection space criss-crossed by video portraits of contemporary Portuguese artists/choreographers, represented as oracles. Filmed a few seconds after being subjected to near-sleep or trance states with the help of kinaesthetic and audio exercises, these portraits give us the impression of entering the "black boxes" of these visionary bodies, an open window into the unconscious.
Biography
Born in 1982, Catarina Miranda has developed and presented projects mainly for the stage, working with languages that intersect with dance, voice, scenography and lighting, approaching the body as a vehicle for hypnagogic (relative to the state of falling asleep) transformation and for developing awareness of the present.
Her pieces, such as Dream is the Dreamer, Boca Muralha and Reiposto Reimorto, have been presented, among other places, in the Palais de Tokyo, the Serralves Foundation, the Liège Theatre, the DDD - Dias da Dança Festival and in the Materiais Diversos Festival.
She completed an EXERCE masters course at ICI-CCN (Montpellier/Fr), a diploma in Visual Arts at FBAUP - Faculdade de Belas Artes da Universidade do Porto and studied Noh theatre in the Kyoto Art Center, Japan. The piece entitled Cabraqimera and the "Poromechanics" exhibition are her most recent projects.
Show more
Show less
Cabraqimera
Artistic director: Catarina Miranda Chorégraphie
Creation and performance: Duarte Valadares, Francisca Pinto, Emanuel Salvadinho, Madalena Pereira
Composition: Lechuga Zafiro
Lighting: Letícia Skrycky
Sound Design: José Arantes
Costumes: Simão Bolívar
Dramatisation : Cristina Planas Leitão (TMP), Jonathan Saldanha
Production and diffusion: Sara Abrantes, Sofia Matos, Joana Silva /Materiais Diversos
Executive producer: Vanda Cerejo
Coproduction : Materiais Diversos (Lisboa/PT), SOOPA (Porto / PT) ; TMP (Porto / PT) ; Walk&Talk (Açores/ PT) ; CND Centre national de la danse (Paris, France), ICI-CCN Montpellier - Occitanie (partie du projet Life Long Burning Project avec le soutien de la commission européenne - Montpellier / France)
Projet financé par : DGArtes / Gouvernement Portugais et par Rede 5 Sentidos, réseau culturel portugais (C.C. Vila Flor, TAGV, T.M.Guarda, Cine-Teatro Louletano, Teatro Micaelense, T.M.Porto, São Luiz Teatro Municipal, Teatro Nacional São João, Teatro Viriato)
Poromechanics
Direction artistique / vidéo : Catarina Miranda
Artistes invités : Ana Isabel Castro, Ana Rita Teodoro, António Pedro Lopes, Cristina Planas Leitão, Marco da Silva Ferreira
Chanteurs : Cobra'Coral / Ece Canli, Clélia Colonna, Catarina Miranda
Post-production vidéo : João Parra, Catarina Miranda, Jonathan Saldanha
Coloration : Mark Gomez
Show more
Show less
When
18 - 19 Mar 2022
20h30 - 21h30
Partners
La programmation Spectacles Vivants bénéficie du soutien de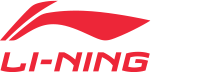 Grand mécène
Manifestation organisée dans le cadre de la Saison France-Portugal 2022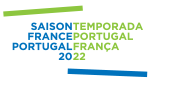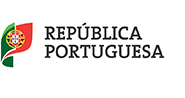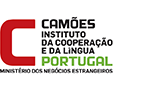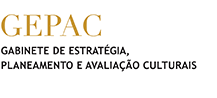 Comité des mécènes de la Saison France-Portugal 2022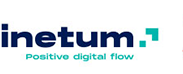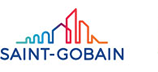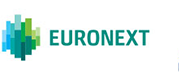 En partenariat média avec