Performance
Noémie Goudal, Maëlle Poésy
Anima

Anima, a performance-installation imagined by artist and photographer Noémie Goudal and by theatre director Maëlle Poésy, exposes us to a physical sensation of time.
Inspired by the research of palaeoclimatologists, this immersive artistic experiment takes as its point of departure the fascination for extreme transformations of landscapes that are slow and invisible to our eyes and question our spatial and temporal needs.
The presentation places the public at the heart of a living triptych in the form of a tableau in a permanent movement of destruction and reconstruction of nature. Chloé Thévenin's audio creation augments this idea of illusion, blending real sounds of water and jungle with created electronic music. At the heart of the presentation, performers Chloé Moglia and Mathilde Van Volsem remain in suspension, fragile and impermanent before incommensurable geological time.
Show more
Show less
Design and directing: Noémie Goudal, Maëlle Poésy 
Suspension written and created by: Chloé Moglia 
Performed by: Chloé Moglia alternately with Mathilde Van Volsem
Original music: Chloé Thévenin (composed and performed) 
Scenography: Hélène Jourdan 
Lights: Mathilde Chamoux 
Costumes: Camille Vallat 
General management and studio: Julien Poupon
Sound management: Samuel Babouillard 
Video, lighting management: Pierre Mallaisé 
Assistants: Clara Labrousse and Pauline Thoër 
Production administrator: Miléna Noirot, assisted by Adèle Jaffredo and Marie Bloquel-Perrat
This project was made possible with the support of Christoph Wiesner and Les Rencontres d'Arles.
Production Théâtre Dijon Bourgogne, Centre Dramatique National
Film production and scenography presented by Mondes nouveaux, an original Government programme to support the design and creation of artistic projects, as part of the Culture component of the France Relance initiative
Coproduced by Compagnie Crossroad / Atelier Noémie Goudal / Espace des Arts, Scène nationale Chalon-sur-Saône / L'Azimut - Antony, Châtenay-Malabry
With the support of Rhizome – Chloé Moglia and Fonpeps (National Fund for Employment in the Performing Arts)
Anima was created at the 76th edition of the Avignon Festival with the support of the Fondation Kering and Les Rencontres d'Arles
Show more
Show less
When
29 Mar - 1 Apr 2023
20h - 21h
Partners
La saison des spectacles vivants bénéficie du soutien de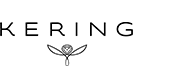 En partenariat média avec


Anima
© Christophe Raynaud de Lage - Festival d'Avignon