Music
Nicolas Frize
Barthes Performance

On the occasion of the fortieth anniversary of the death of Roland Barthes, composer Nicolas Frize pays homage to the thinker in a creation that combines art and philosophy, semiology and musical and textural performance.
Live musical sequences, video and radio archives, extracts from texts by Roland Barthes, original drawings, fragments of all kinds… This group of juxtaposed or simultaneous elements, cut up into echoes and rebounds, creates a spatial profusion that is both dense and sparse at the same time. Nicolas Frize offers the listener a personal approach to Barthes' thinking, between the pleasure of the text, the power of the sounds and the grain of the voice, whether real or reconstructed.
In the course of the show, the public are welcomed to Forum -1 by real and imaginary voices in a presentation specifically designed by the Institute for Musical/Acoustic Research and Coordination (Ircam).
Show more
Show less
Nicolas Frize : conception et composition musicale
Robin Meier : Réalisation informatique musicale Ircam
Christophe Veaux (Deepzen) : Collaboration scientifique (synthèse de la voix de Roland Barthes)
Éric Marty : Conseiller scientifique
Romane Charbonnel : assistante à la réalisation
Vincent Schmitt, Peggy Martineau : Voix
Stephan Olry : Ténor
Jeff Cohen : Piano
Christelle Séry : Guitares
Marc Calentier : Trompette
Ghislain Hervet : Clarinette basse
Hsiao-Yun Tseng : Percussions
Production déléguée : Les Musiques de la Boulangère.
Coproduction : Ircam/Les Spectacles vivants/Service de la Parole-Centre Pompidou ; Collège international de philosophie ; Université Paris Lumières ; CERILAC-Université de Paris ; Centre Roland Barthes.
En partenariat avec l'Institut national de l'audiovisuel ; la Bibliothèque nationale de France ; l'INA GRM. Avec le soutien de France Culture, des Éditions du Seuil et de la Librairie Flammarion-Centre Pompidou.
En amont de cette performance, Nicolas Frize s'est vu confier un ACR (Atelier de Création Radiophonique), pour L'Expérience sur France Culture. C'est une autre « composition » qui a été créée à partir des oeuvres du sémiologue : « Le corps de l'autre ».
Show more
Show less
When
9 - 10 Jun 2021
20h - 21h30
Partners
La programmation Spectacles Vivants bénéficie du soutien de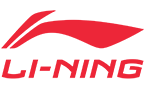 En partenariat avec