Dance
Bouchra Ouizguen
Éléphant ou le temps suspendu

Following on from her pieces entitled Madame Plaza, Ottof, Corbeaux (Crows) and Jerada, Bouchra Ouizguen, a leading figure in contemporary dance in Morocco, returns to the Centre Pompidou with a new and singular creation..
Bouchra Ouizguen's Eléphant is a fragmented collective body that is traversed by the movements of her company's performers, singers and musicians from popular Moroccan tradition who lend their voices and identities. Swinging between splendour and simplicity, differences and commonality are magnified, revealing the precious and subversive character in the individual and in the collective. The performers strive to transmit this power and this fragility, constantly seeking new (im)balances perpetually on the point of vanishing, evoking the ephemeral nature of the present.
Éléphant ou le temps suspendu (Elephant or time suspended)
Artistic director: Bouchra Ouizguen
With: Milouda El Maataoui, Bouchra Ouizguen, Halima Sahmoud, Malika Soukri
Lighting: Éric Wurtz
Show more
Show less
The Paris Autumn Festival is associate producer for the French tour of this show.
Les Spectacles Vivants – Centre Pompidou and the Paris Autumn Festival are co-producers and co-directors of this show. With the support of the Hermès Enterprise Foundation in the framework of its New Settings programme and the Onda (National Office for Artistic Distribution
Tour
- 29, 30 septembre,1er et 2 octobre 2021 au Centre Pompidou
- 7 octobre à Cergy-Pontoise
- 12 octobre à Espaces Pluriels à Pau
- 15, 16 et 17 octobre au T2G à Gennevilliers
- 20, 21 et 22 octobre au Théâtre de Vidy, Suisse

Bouchra Ouizguen est une danseuse chorégraphe marocaine née en 1980 à Ouarzazate. Elle vit et travaille à Marrakech où elle s'est engagée dans le développement d'une scène chorégraphique locale depuis 1998. Danseuse autodidacte dès l'âge de 16 ans, elle crée ses premières pièces expérimentales telles qu'Ana Ounta ou Mort et moi nourries par ses intérêts pour le cinéma, la littérature, la musique...
Cofondatrice de l'association Anania en 2002, avant de fonder sa Compagnie O en 2010, elle collabore notamment avec Mathilde Monnier et Boris Charmatz. En 2010, elle reçoit en France le prix de la révélation chorégraphique de la société des auteurs et compositeurs dramatiques (Sacd) et le prix du syndicat de la critique Théâtre Musique Danse avec le libérateur Madame Plaza, où elle partage la scène avec des artistes issues de la tradition des Aïtas. En juin 2012, elle créée Ha! au festival Montpellier Danse qu'elle présente ensuite en 2013 au Centre Pompidou.
En février 2014, elle crée Corbeaux, pièce-sculpture pour dix-sept danseuses à la Biennale Art in Marrakech. Cette performance lui inspirera deux vidéos, Corbeaux et Fatna, présentées dans le cadre d'une installation au Musée des civilisations de l'Europe et de la Méditerranée (Mucem) en 2017. En 2015, elle réunit quatre artistes ayant déjà participé à ses précédentes pièces pour créer Ottof, présenté au festival Montpellier Danse en juin 2015.
En 2017, elle créé Jerada, spectacle imaginé pour les danseurs de Carte Blanche, compagnie nationale de danse contemporaine de Norvège. Le spectacle reçoit en 2018 le Prix de la critique du meilleur spectacle de danse en Norvège. En 2019, dans le cadre de la Biennale internationale d'art contemporain de Rabat, elle présente une étape de travail d'Éléphant, pièce chorégraphique et musicale au musée des Oudayas. Ses spectacles sont présentés à l'international dans des institutions telles que le Tate Modern, le Musée national d'art moderne et contemporain de Séoul, le Brooklyn Museum, Power Station of Art à Shanghai, etc.
Show more
Show less
When
29 Sep - 2 Oct 2021
From 20h30
Partners
La programmation Spectacles Vivants bénéficie du soutien de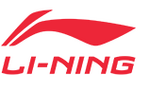 Avec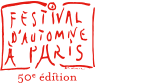 Avec le soutien de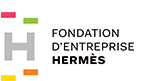 En partenariat média avec

© Moulay Youssef Elkahfaï / Compagnie O