Museum
Silent Echoes : Notre-Dame 2022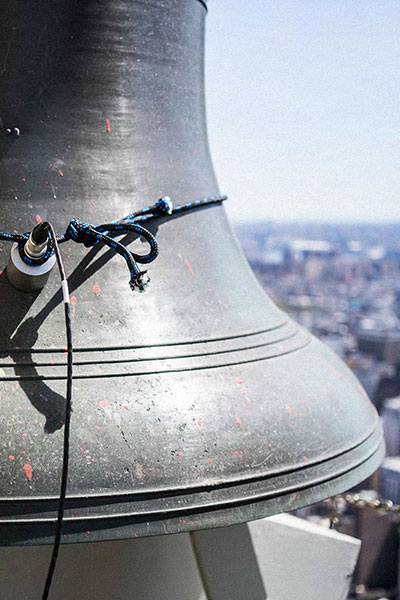 © Bill Fontana
Sound artist, highly influenced by Cage's philosophy, the Californian artist Bill Fontana has imagined a sound sculpture which mirrors a highly symbolic place.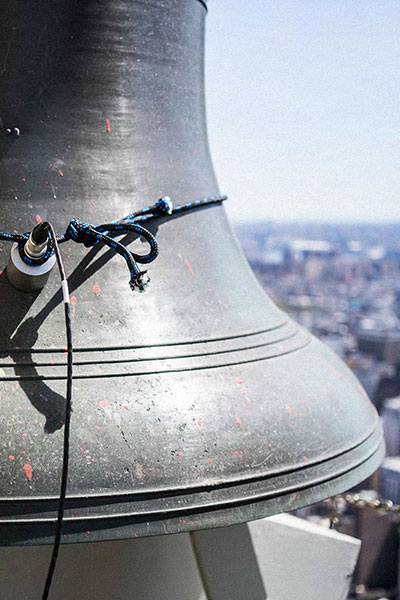 © Bill Fontana
Silent Echoes makes a hidden scene in Notre-Dame perceptible: the ten bells vibrate permanently. By means of seismic accelerometers—installed on these bells during an acoustic survey of the most famous building site in France—the acoustic image of the cathedral and the imprint of a city are revealed and projected elsewhere. A work to be experienced on the terrace of level 5 of the Centre Pompidou, facing the two towers of Notre-Dame.
Sound Sculpture - premiere 2022
Bill Fontana
Commissioned by IRCAM-Centre Pompidou
Show more
Show less
Production : Bill Fontana Studio
Coproduction : Ircam, Centre Pompidou
In partnership with the Établissement public chargé de la conservation et de la restauration de la cathédrale Notre-Dame de Paris.
With the support of Hottinger Bruel & Kjaer
Show more
Show less
When
8 juin - 2 juil. 2022
11h - 21h, tous les jours sauf mardis
12 oct. - 14 nov. 2022
11h - 21h, tous les jours sauf mardis
Fermetures anticipées
Vendredi 14/10 à 16h45
Dimanche 16/10 à 18h
Lundi 17/10 à 15h
Vendredi 21/10 à 18h
Where
Museum, level 5, south terrace