Off-site event
An Imagined Museum. What if art were to disappear?
Three European collections: Centre Pompidou, Tate, MMK
19 Oct 2016 - 27 Mar 2017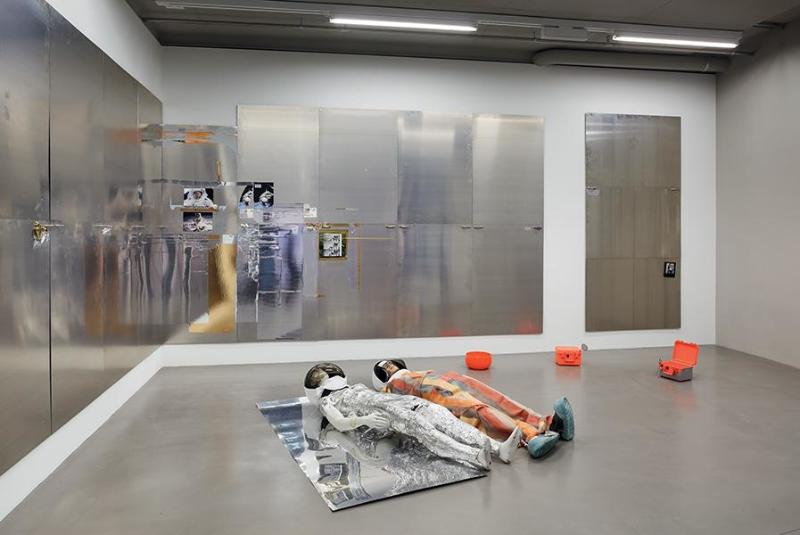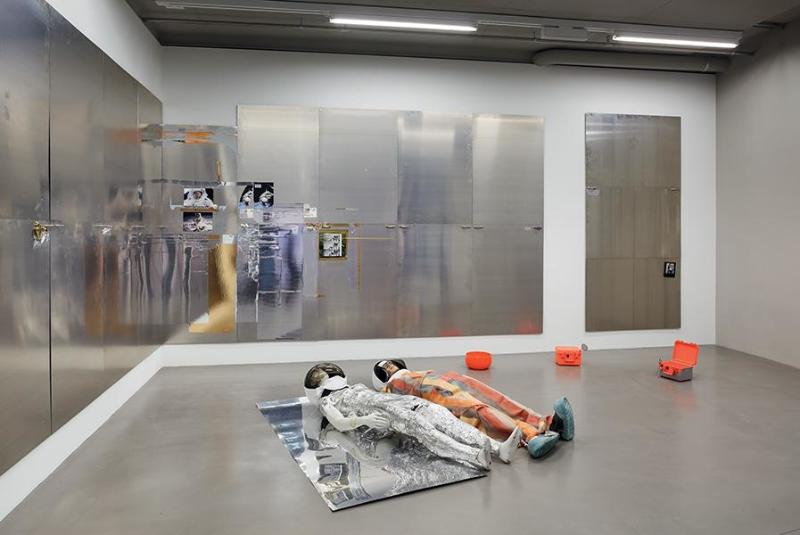 Isa Genzken, « Oil XV, Oil XVI », 2007
© Axel Schneider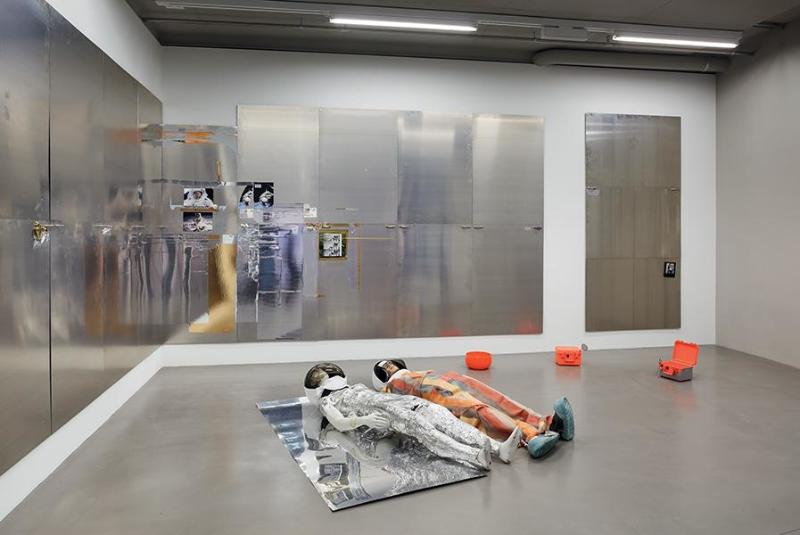 Isa Genzken, « Oil XV, Oil XVI », 2007
© Axel Schneider
2052. Art is banned and is everywhere being destroyed… More than eighty major works, however, still survive for the moment in an imperilled transnational museum. In the face of disaster, means must be found to preserve for future generations the essential conceptions embodied in modern and contemporary art, and visitors are asked to do so by experiencing the works and committing them to memory. This is the imaginary situation that underlies the present exhibition, an idea borrowed from Ray Bradbury's dystopian novel Fahrenheit 451 (1953), in which a community of "book men" counters a ban on books by learning great books by heart, becoming a living library – a committal to memory that makes the ban ineffective.

This exhibition assembles works from three institutions in different countries: the Tate, MMK Frankfurt and the Centre Pompidou. Together they form an impressive "imagined museum" to be presented at each of these institutions in turn. Like the book men, visitors are encouraged to commit these works to memory in such a way as to be able to recreate them should they perish. The need for memorisation is underlined throughout the display. Narratives, pictograms, photographs, sound recordings and performances conceived by artists assist in the process.

The imaginary future evoked here recalls recent instances of censorship and the destruction of cultural goods. It raises fundamental questions: Why preserve the memory of art? What makes it essential to our individual lives and to the life of our societies? The exhibition invites visitors to reflect on some of the effects of art: the transfiguration of the commonplace, the reinvention of space and time, the opening of the doors of perception, articulation of the unsayable, celebration of the enigma of the world. It also touches on the connections between art and literature, art and language, while also reasserting the museum's capacity to educate, offering the freedom to think, to contemplate and to take pleasure. The exhibition is complemented by a "memory studio", a space for sharing and experiment where visitors can construct their own museums using cards to render memories and personal interpretation through narratives, anecdotes, diagrams, sketches and images. The project culminates, as the exhibition draws to a close, with the works literally disappearing, a day of performances seeing them replaced by people, "work-of-art men" who recall the vanished works by exercising the powers of memory.
Show more
Show less
When
19 Oct 2016 - 27 Mar 2017
10h - 18h,
every days except tuesdays
Where
Centre Pompidou-Metz, Metz