Cinema
Eternal Sunshine of the Spotless Mind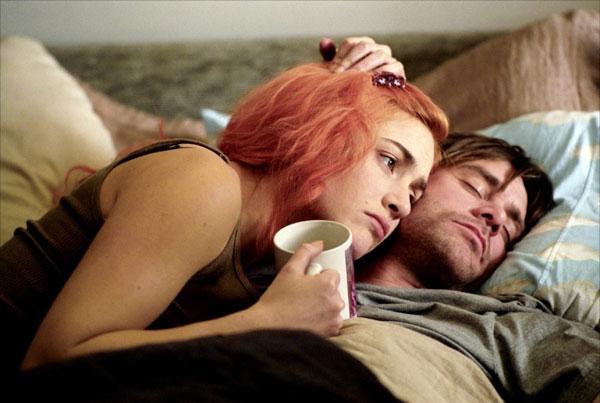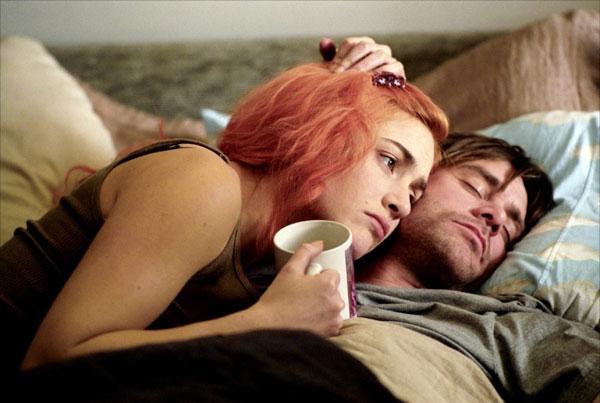 Kate Winslet, Jim Carrey, "Eternal Sunshine of the Spotless Mind", 2004
© DR, Centre Pompidou
Joël et Clémentine ne voient plus que les mauvais côtés de leur tumultueuse histoire d'amour, au point que celle-ci fait effacer de sa mémoire toute trace de leur relation. Effondré, Joël contacte l'inventeur du procédé Lacuna, le Dr. Mierzwiak, pour qu'il extirpe également de sa mémoire tout ce qui le rattachait à Clémentine. Mais en remontant le fil du temps, Joël redécouvre ce qu'il aimait depuis toujours en Clémentine - l'inaltérable magie d'un amour dont rien au monde ne devrait le priver. Luttant de toutes ses forces pour préserver ce trésor, il engage alors une bataille de la dernière chance contre Lacuna...
« On ne voulait surtout pas que le côté science-fiction ou puzzle prenne le dessus sur le côté humain. En tournant chaque scène, je faisais très attention
à ce qu'on ait le sentiment de voir un élément vécu plutôt qu'un élément de l'histoire [...]. Quand le spectateur regarde le film, il faut qu'il ressente que chaque scène est gratuite, est un moment de vie. »
Les Inrockuptibles, 6 octobre 2004.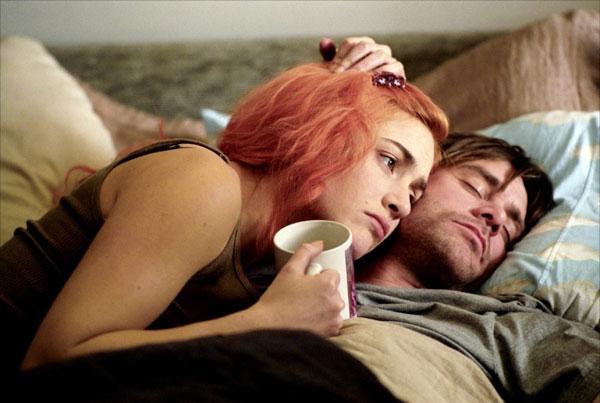 Kate Winslet, Jim Carrey, "Eternal Sunshine of the Spotless Mind", 2004
© DR, Centre Pompidou
Pour la projection d'Eternal Sunshine of the Spotless Mind, Michel Gondry aura le plaisir d'accueillir Lio et Laurent Voulzy (dont il avait réalisé le clip de Paradoxal System) pour un concert exceptionnel à l'issue de la projection. Jean-Michel Bernard nous fera le plaisir de les accompagner au clavier tandis que Michel Gondry récupérera ses baguettes de batterie.
Show more
Show less