Cinema
David Claerbout
The Pure Necessity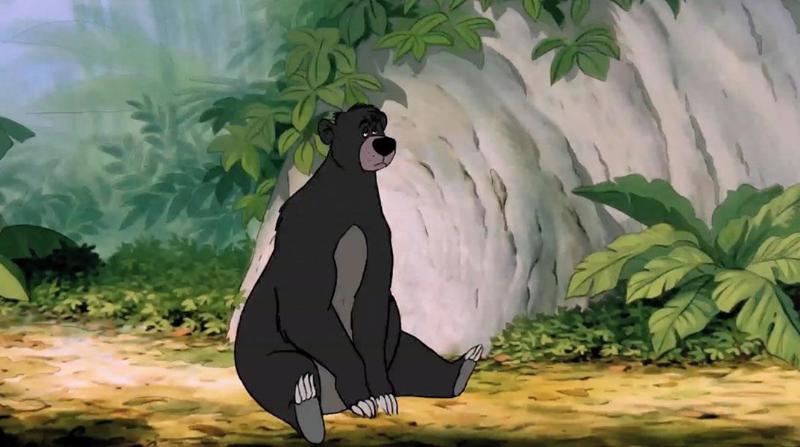 Depuis les années 1990, l'artiste belge David Claerbout explore à travers une œuvre hybride les propriétés ontologiques de la photographie et du cinéma. Réalisé en 2016, The Pure Necessity emprunte au The Jungle Book son iconographie pour en détourner la fonction et la signification. Assisté par une équipe d'animateurs professionnels, Claerbout se réapproprie les personnages et les décors de ce classique du cinéma d'animation en prenant le soin de les débarrasser de toutes formes de narration et de références anthropomorphiques. Trois années de recherches et de production auront été nécessaires à la réalisation d'une œuvre traversée par l'histoire des techniques de la reproductibilité. Se jouant de l'imaginaire des spectateurs, l'artiste propose avec cette nouvelle adaptation du conte de Rudyard Kipling, écrit à la fin du dix-neuvième siècle, de reformuler la relation et les attentes de l'homme à l'égard de la nature.

David Claerbout, The Pure Necessity, 2016, vidéo, coul., son (sans dialogue), 50min.

Projection suivie d'une conversation entre David Claerbout et le philosophe Emanuele Coccia.

David Claerbout vit et travaille à Anvers (Belgique) et Berlin (Allemagne). Depuis les années 1990, l'artiste développe une œuvre à la croisée de la photographie et du cinéma. Reconnue internationalement, l'œuvre de David Claerbout est présente dans les collections du Centre Pompidou (Paris), de l'Art Gallery of Ontario (Toronto), du Museum of Contemporary Art (Los Angeles) ou encore du Walker Art Center (Minneapolis). En 2007, le Centre Pompidou lui a consacré une exposition personnelle. Plus récemment, il a exposé au Schaulager (Bale, 2017), au MNAC (Barcelone, 2017), au Städel Museum (Frankfort, 2016), à Secession (Vienne, 2012) ou encore au SFMOMA (San Francisco, 2011).

Emanuele Coccia est maître de conférences à l'Ecole des Hautes Etudes en Sciences Sociales (EHESS) et professeur d'histoire de l'art à l'Ecole Supérieure des Arts Appliqués. Docteur en Philosophie il a enseigné précédemment à Fribourg (Allemagne). Récemment, il a publié La Vie Sensible (2010, ed. Payot et Rivages), Le Bien dans les Choses (2013, ed. Payot et Rivages) et La Vie des Plantes : une métaphysique du mélange (2016 ed. Payot et Rivages).

Remerciements : David Claerbout, Emanuele Coccia, Tse-Ling Uh et le studio David Claerbout (Anvers).
Show more
Show less