Cinema
Anonymes/Personnels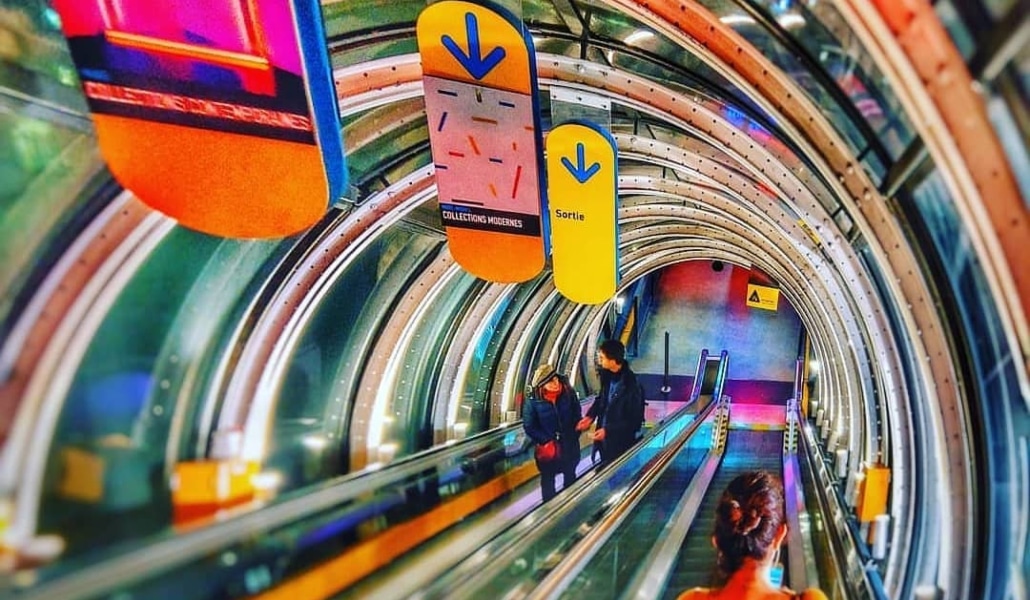 Sabine Hiebler & Gerhard Ertl : Spot-Check, 1994
Matthias Müller : Vacancy, 1998
Anne-Marie Cornu : Objets trouvés, 1998
Cécile Fontaine : Silver Rush, 1998
Nam June Paik & Jude Yalkut : Waiting For Commercials, 1972 eddie d. : eddie d. Presents, 1991; Poems # 1- #2, # 5 - # 8, 1996-99
Emeric de Lastens : Terre Adélie (de Paul-Emile Victor), 1999
Greta Snider : Our Gay Brother, 1993
Cream : Pop Abstract Promo, 2000
Keith Sanborn : The Artwork in the Age of Its Mechanical Reproductibility by Walter Benjamin as told to Keith Sanborn, 1999
Where
Cinéma 2 - Centre Pompidou, Paris
Sabine Hiebler & Gerhard Ertl
Spot-Check, 1994, 4', coul., son.
Du sexe, du savon et de la glace. Un regard attrayant et inquiétant sur le monde tel que la publicité l'a construit.
Matthias Müller
Vacancy, 1998,14'30", 16mm, coul., son.
Des extraits de films d'amateurs et de longs métrages tournés au début des années 60 sont insérés dans ce film dont le sujet est Brasilia, la " ville de l'espoir ", " l'ultime utopie du XXe siècle " selon Umberto Eco.
Anne-Marie Cornu
Objets trouvés, 1998, 6', coul., sil.
Comme son titre l'indique, une accumulation de séquences " offertes " par
Kodak, lors du développement de bobines Super-8 .
Cécile Fontaine
Silver Rush, 1998, 9', coul., son.
Une véritable ruée de séquences (rushes) provenant de sources différentes : fictions, documentaires et publicités.
Nam June Paik & Jude Yalkut
Waiting For Commercials, 1972, 7', 16mm, coul., son.
" Samuel Beckett a écrit en 1952, En attendant Godot, mais au lieu de Godot, ce sont les publicités télévisées qui sont arrivées en masse, les unes après les autres. " Russel Connor eddie d. eddie d. Presents, 1991, 5', coul., son.
Dans une succession virtuose de fragments visuels et sonores, eddie d. montre les objets usuels comme s'ils étaient constamment en mouvement. Les sons qu'ils produisent alors qu'ils bougent ne sont plus insignifiants : ils se transforment en pulsations rythmiques.
Poems # 1- #2, # 5 - # 8, 1996-99, 10'30, coul., son.
Dans ses poèmes, eddie d. adapte des chutes télévisuelles et en fait un poème audiovisuel.
Emeric de Lastens
Terre Adélie (de Paul-Emile Victor), 1999, 4'20, n/b, son.
Provoquées par le remontage, les collisions des quelques bribes du commentaire original permettent à Emeric de Lastens d'inventer un nouveau genre : le " readystroyed " burlesque.
Greta Snider
Our Gay Brother, 1993, 13', 16mm, coul., son.
Assemblage d'extraits de films d'origines diverses (pornos, éducatifs, sportifs, films hollywoodiens des années 50) qui tente de montrer les différentes attitudes des gays à l'égard du corps féminin.
Cream
Pop Abstract Promo, 2000, 1', beta, coul., son.
Détournement et plagiat des films de Len Lye.
Keith Sanborn
The Artwork in the Age of Its Mechanical Reproductibility by Walter Benjamin as told to Keith Sanborn, 1999, 4', beta, coul.
Une approche de la question du droit d'auteur et de la propriété intellectuelle
à l'âge de la reproduction digitale. Inspiré par l'essai du même nom de Walter
Benjamin et par les activités des situationnistes.
Show more
Show less