Debate / Meeting
Une dernière chose
Parole à la critique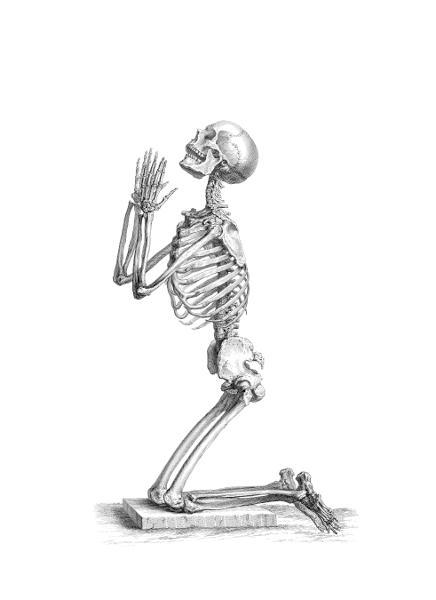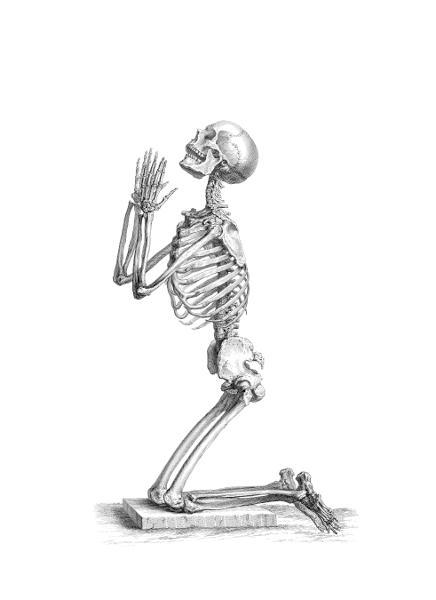 « Plate 36 of Osteographia, or The Anatomy of the Bones », William Cheselden, 1733.
© DR
Une lecture de Sally O'Reilly et une performance chantée de Joseph Keckler sur le thème de la mort dans l'opéra.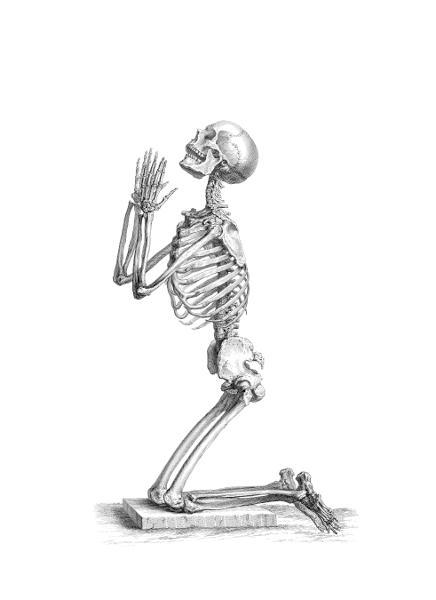 « Plate 36 of Osteographia, or The Anatomy of the Bones », William Cheselden, 1733.
© DR
« Une dernière chose », soirée de performances musicales par Joseph Keckler, Sally O'Reilly et Wayne Koestenbaum

Ce programme se compose de trois performances, utilisant toutes la musique afin d'explorer certaines des manières dont nous avons imaginé la mort et le fait de mourir. The Ends, performance multimédia de Sally O'Reilly avec le violoncelliste Corentin Chassard, est une étude en cadence de la manière de finir en beauté. Des paragraphes, scènes et mesures finaux de romans, films et requiems seront assemblés dans une performance qui vise à examiner la nature contradictoire des conclusions.
Dans Lounge Act: The Paris Session, Wayne Koestenbaum interprètera des pièces brèves pour piano (de Fauré, Scriabine et autres) tout en prononçant des soliloques de type Sprechstimme. Les paroles de Koestenbaum, improvisées pour l'occasion, seront déclamées en parallèle des phrases musicales. Nietzsche aurait pu qualifier de gai savoir cette pratique nerveuse; quant à lui, Koestenbaum la considère comme un cabaret socratique de type confessionnel, ou encore comme une séance de stand-up avec piano.
La soirée s'achèvera avec Joseph Keckler, qui chantera des extraits de sa performance en cours d'élaboration Let Me Die, accompagné par Matthew Marsh au piano. Le concert abordera différents types de morts, de morts-vivants et d'apparitions, à travers un mélange d'œuvres originales enjouées, de blues funéraires, d'arias et d'assemblages de scènes de morts tirées d'opéras classiques.

Sally O'Reilly est un écrivain vivant au Royaume-Uni. Ses projets les plus récents incluent le roman Crude (2016), le livret de l'opéra The Virtues of Things (2015), commandé par la Royal Opera House, Aldeburgh Music et Opera North), une monographie sur Mark Wallinger (2015) ainsi que l'ouvrage The Body in Contemporary Art (2009). Collaboratrice habituelle de Cabinet, elle est actuellement écrivain en résidence à Modern Art Oxford.

Wayne Koestenbaum est un poète, critique, romancier, artiste et performeur New Yorkais. Il a publié 18 livres, dont Notes on Glaze (2016), The Pink Trance Notebooks (2015), Hotel Theory (2007), Best-Selling Jewish Porn Films (2006), Andy Warhol (2001), ainsi que The Queen's Throat (1993), ouvrage finaliste du National Book Critics Circle Award. Son livre Humiliation a été publié en français chez Climats/Flammarion. Wayne Koestenbaum est professeur d'anglais, de français et de littérature comparée au CUNY Graduate Center de New York.

Joseph Keckler est un chanteur, écrivain et artiste interdisciplinaire basé à New York. Il s'est produit à la Brooklyn Academy of Music, au Lincoln Center, à SXSW et en bien d'autres lieux. Un recueil de ses essais et textes de performances paraîtra en 2017 chez Turtle Point Press. Il est actuellement artiste résident à l'université du Michigan, où il élabore Let Me Die, une performance combinant de nombreuses scènes de morts tirées d'opéras.

Corentin Chassard est un violoncelliste et chambriste basé à Londres. Il forme la moitié du duo violoncelle et ordinateur Partial Gathering, et est membre d'Octandre Ensemble et d'Arco Trio. Il est également directeur artistique du Thornham Chamber Music Festival (Royaume-Uni), et du Festival de l'Île du Guesclin (France).

Matthew Dean Marsh est un compositeur, écrivain et interprète basé à New York. Ses compositions ont été jouées au Madison Square Garden, au Lincoln Center, à la Detroit Opera House, à la Brooklyn Academy of Music ainsi qu'au TriBeCa Film Festival et à la Maison-Blanche.
Renseignements :
Alice Pialoux : alice.pialoux@centrepompidou.fr
Pour recevoir les annonces de nos soirées :
Christine Bolron : paroleaucentre@centrepompidou.fr
Show more
Show less