Exhibition / Museum
ManiFeste-2022 s'expose à la Bibliothèque publique d'information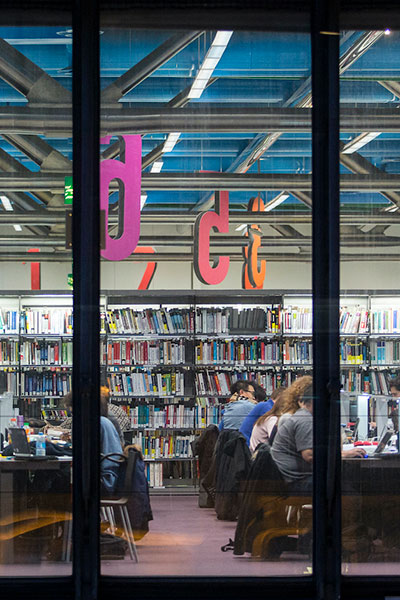 Vue exterieure de la bpi, de nuit © Voyez-vous
Follow IRCAM's festival in different spaces throughout the BPI: Iannis Xenakis, héritage et résonances: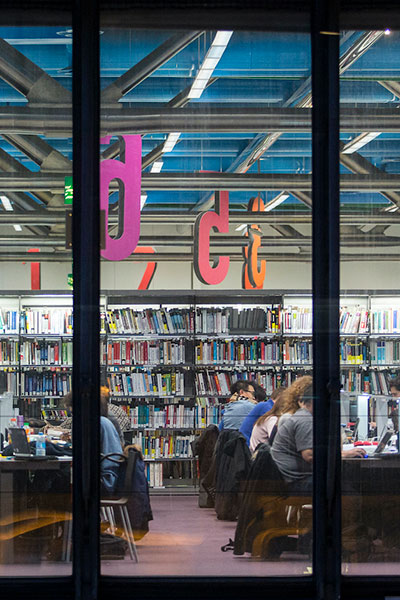 Vue exterieure de la bpi, de nuit © Voyez-vous
Iannis Xenakis, héritage et résonances
June 8-July 2, level 2
Selection of Xenakis' Polytopes scores and archives
Friday, June 24, 7pm, Espace Musique, level 3
As part of the Sound Studio organized by Gilles Paté at Ensa-Versailles, and on the occasion of the centennial of the birth of Iannis Xenakis, 3rd year architecture students studied the legacy of Xenakis' philosophy and in particular the concept of the "total spectacle" which incorporates the play of light and sound into the architectural dimension. Starting with the study of the Polytopes and the Diatope, and at the end of an intensive week, the students designed 34 models, a selection of which is on display at the BPI: all personal reinterpretations that oscillate between homage to the great composer and architect and aesthetic updating that resonates with more contemporary issues: the implication of new technologies in our sound and visual universe but also, the ecological questions which make us pay attention to "the natural spectacles out of the man" from which Xenakis already drew his inspiration.
L'intelligence artificielle en question - literary creation
June 8-July 2, level 2
Group text written by the students in the Master's degree program on literary creation at the université de Cergy in relation to Alexander Schubert's œuvre.
Musiques-Fictions
Friday, June 17 & Monday, June 27, Atelier 1, level 2
Binaural listening sessions (headphones), to discover IRCAM's musical and literary collection.
The Bibliothèque publique d'information also provides access to IRCAM's entire catalogue via a special computer station.
Show more
Show less
When
8 Jun - 2 Jul 2022
12h - 22h,
every days except tuesdays
Vue exterieure de la bpi, de nuit
© Voyez-vous