Every year, the Centre Pompidou invites intellectuals to develop a thought project. This season our guest is cultural historian Antoine de Baecque.
He will be coming to take part in a huge project involving some prestigious research establishments, aiming to shed light on the Centre Pompidou's history, retracing the establishment's multi-disciplinary trajectory, from its inauguration through to the present day. To kick-start this high-reaching adventure, Antoine de Baecque has suggested opening a "Laboratory for the Permanent History of the Centre Pompidou".
The laboratory will be set up at the heart of the Centre Pompidou, welcoming many researchers throughout the project. Research workshops and public events will shed new light on the history in the making of the place, from the "plateau Beaubourg" to the Centre Pompidou as it is known and loved today.
Lectures de Judith Butler
Du 14 septembre au 7 décembre 2023
Quatre conférences données par de grandes voix de la philosophie française pour se familiariser avec les concepts de la pensée de Judith Butler et leur réception.
En présence de Judith Butler
#1 – Avec Elsa Dorlin et Hourya Bentouhami
Jeudi 14 septembre 2023, 20h, Grande salle

#2 – Avec Étienne Balibar
Jeudi 12 octobre 2023, 19h, Cinéma 1
#3 – Avec Paul B. Preciado
Jeudi 16 novembre 2023, 19h, Grande salle

#4 – Avec Monique David-Ménard
Jeudi 7 décembre 2023, 19h, Petite salle
---
Deuil et philosophie
Judith Butler et la philosophie française contemporaine
Une série de conférences à l'École normale supérieure – PSL
Février-mars 2024
Précédée d'une rencontre exceptionnelle entre Judith Butler et William Kentridge, le 25 janvier 2024.
---
Comment vivre ?
Du 24 au 28 avril 2024, Grande salle
Un évènement exceptionnel sur plusieurs jours mêlant rencontres, performances, projections autour des motifs du deuil, des formes de l'autoritarisme contemporain, et de l'exigence de justice. En présence de Judith Butler, de grandes figures de la philosophie contemporaine (Enzo Traverso, Zeynep Gambetti, Elena Tzelepis, Laure Murat…) et d'artistes (Maria José Contreras, John Akomfrah…)

Le Mensuel
La revue parlée du Centre Pompidou
1 rendez-vous par mois
Arts I Actualités
Un rendez-vous de parole qui permet, chaque mois, de mettre en relief l'actualité du Musée et de la programmation culturelle au Centre Pompidou, tout autant que d'interroger les liens entre champs artistiques et grandes questions de société.
Toutes les dates dans l'agenda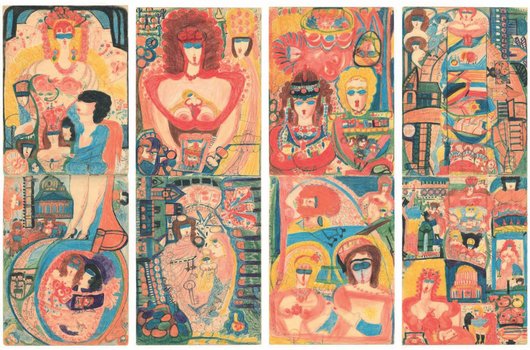 Nouveau !
AB/CP - Art Brut au Centre Pompidou
1 rendez-vous par mois
Arts plastiques
En 2021, le Centre Pompidou a reçu une donation exceptionnelle d'art brut de près d'un millier d'œuvres issues de la collection de Bruno Decharme. Des présentations thématiques au niveau 4 et au niveau 5 du musée, régulièrement renouvelées, permettent de dévoiler progressivement au public ce fonds d'œuvres majeures.
Le nouveau cycle « AB/CP - Art Brut au Centre Pompidou » offre conjointement l'opportunité d'en explorer toute la richesse, avec l'intervention de spécialistes et la présentation de films, lectures et créations.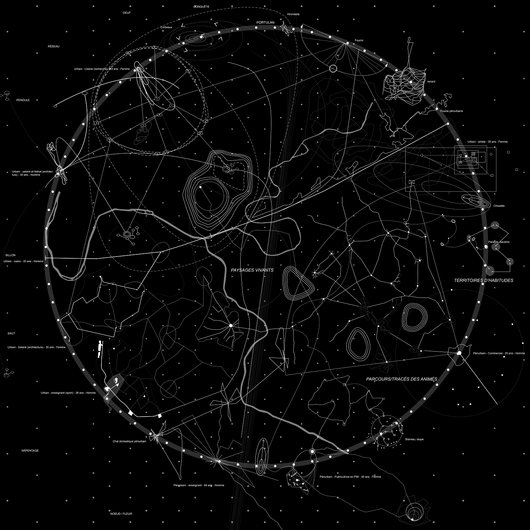 Planetarium
Contemporary maps
Encounters cycle
Once a month
Can art and contemporary thinking guide us in a world where all our former landmarks have been shattered? In order to contribute to building up another image of the world, once a month the Planetarium cycle proposes to articulate two series of investigations:
On the one hand, a panorama of instruments, both technical (from cartography to geolocalisation) and conceptual (what is happening to the local-global duo? What do we still call a frontier?)
On the other, an inventory of attachments, the geographical associations on which the exercise of thought and creation depend in a concrete manner.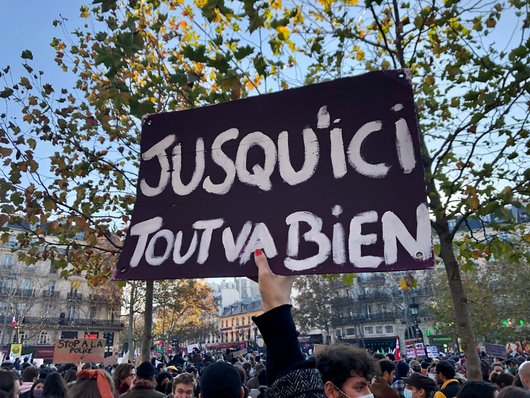 Écrire les luttes
Septembre – novembre 2023
Société
Début 2023, les mobilisations massives et durables contre la réforme des retraites ont donné un espace à d'autres revendications sociales pour plus d'égalité et de justice, une voix à de nombreuses minorités (queer, personnes handicapées…) et aux féministes. Si les médias ont relayé les éclats de violence présents dans les cortèges, ils ont moins montré les élans festifs qui ont rythmé et soutenu ce mouvement.
Ce cycle de rencontres réunit des observateurs et observatrices de mouvements sociaux anciens ou actuels, pour cerner la manière dont ces luttes sont étudiées, représentées au cours de l'histoire, et transmises.
Debate at the Centre
Debates in reaction to social, political and cultural news, to reflect on current questions of today's societies.
Jean-Yves Jouannais: L'Encyclopédie des guerres
"L'Encyclopédie des guerres is a literary work in progress that will never take the form of a book. It has been elaborated progressively in the course of monthly conference–performances, at the Centre Pompidou since September 2008." Jean-Yves Jouannais
Masterclasses
Discovering artists' ways of creating
Students in the fields of art, cinema and journalism interview artists (videographers, visual artists, choreographers…) about their work, their creative process and the thoughts that have led to creation.