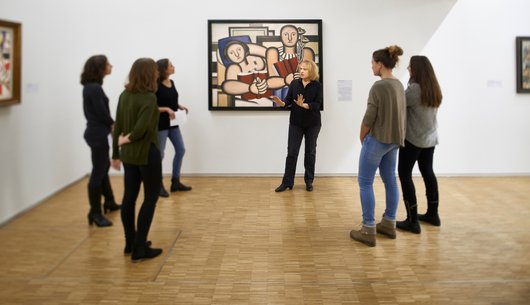 In partnership with the regional education directorates [académies] of Paris and Créteil, the Centre Pompidou offers courses for teachers and other educators: regional and joint regional open courses, courses in support of initial or continuing teacher training, artist-led creative workshops (PAC) and more.
Courses forming part of the Paris and Créteil regional in-service training plans (PAF) are available at the Centre Pompidou.
The Centre Pompidou also offers teachers free courses to enable them to familiarise themselves with the collection, develop their knowledge and prepare class visits.
Information and registration: