Music
Nino Laisné and Daniel Zapico
Arca ostinata
Arca ostinata is an opera made for a single instrument (the theorbo), both a soloist and its own accompaniment, from which images emerge evoking the phantasmagoria that have celebrated it over time. A theorbo that dreams itself as architecture, an alcove with multiple resonances, that rises up progressively around its player the better to embrace them.
Here, taut strings hum in sympathy, while elsewhere the light streaming through rose windows reveals other worlds. From a simple instrument, a whole edifice of sound unfurls as its wooden lacework reinvents shadow play.
Through a series of mirages, the theorbo embodies the whole history of plucked string instruments. Its timbre changes, varying exponentially to the point of transcending its own form to resonate in the surrounding architecture.
Directing, scenography and musical direction: Nino Laisné  
Theorbo: Daniel Zapico  
Computerised music engineer: Arthur Frick  
Ircam computerised music collaboration: Dionysios 
Studio sound engineer: Mireille Faure  
General management and lighting: Jimmy Boury
Light creation: Charlotte Gautier Van Tour  
Stage construction and management: Jean-Michel Sittler  
Scenography construction: Scène Nationale de Besançon, Emmanuel Cèbe (technical director), Michel Petit, Gilles Girardet (carpenters)  
Painters: Sylvie Mitault, Agnès Robin  
Cabinetmaker: Augustin Lacker  
Rose creator: Matéo Crémades  
Sculptor: Sean Dunbar  
Vector graphics: Pierre N'Guerpande  
Serigraphy: Quentin Coussirat  
Costumes: Aude Bretagne  
Production administrator: Martine Girol
Diffusion, production : Bureau Platô, Séverine Péan et Marie Croset
Production déléguée : Zorongo
Coproduction : Bonlieu Scène nationale Annecy, Théâtre de Cornouaille, Scène nationale de Quimper, Les 2 Scènes, Scène nationale de Besançon, Scène nationale d'Orléans, Opéra de Lille, Le Grand R, Scène nationale de La Roche-sur-Yon, Arsenal–Cité musicale de Metz, La Soufflerie - Scène conventionnée de Rezé, Théâtre Molière - Sète, Scène nationale archipel de Thau, Les Spectacles vivants – Centre Georges Pompidou, Paris
With the support of : Drac Bourgogne-Franche-Comté, Aide au développement et à la production du DICRéAM, Ville de Besançon et département du Doubs, Ircam, Paris
Show more
Show less
Nino Laisné graduated from the Bordeaux school of fine arts in 2009, where he specialised in photography and video. He also studied traditional South American music with guitarist Miguel Garau. The desire to combine film, music and contemporary art grew out of this period. He focussed on marginal identities that develop in the shadow of official history, but also on oral traditions when they are subjected to uprooting. As early as 2010, with Os convidados, his images became sound, evoking traditional song. In 2013, his film En présence (piedad silenciosa) crystallized the balance between visual writing and musical writing around religious reminiscence in Venezuelan folklore. This creation also marked the beginning of a fruitful collaboration with musicians Daniel and Pablo Zapico, with whom he works regularly around old musical scores.
With Folk Songs (2014) and Esas lágrimas son pocas (2015) he engages in documentary-like forms exploring musical traditions in the phenomena of migration. His projects have led him to exhibit in many countries, such as Portugal, Germany, Switzerland, Egypt, China and Argentina. His video creations are also presented in cinemas and festivals, including the FID Marseille, the FIAC Paris, the Papay Gyro Nights Festival of Hong Kong, the Toluca International Film Festival and the Festival Periferias in Huesca. In 2017 he created the show entitled Romances inciertos, un autre Orlando, the result of his meeting François Chaignaud, which they presented notably at the 72nd Festival of Avignon. In 2019, for his new monographic exhibition in the Franche-Comté FRAC, Nino Laisné presented the Air des infortunés, a film that revisits an historical imposture with Cédric Eeckhout and Marc Mauillon.
Show more
Show less
When
17 - 18 Feb 2022
20h30 - 21h40
Partners
La programmation Spectacles Vivants bénéficie du soutien de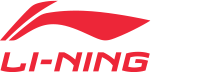 Grand mécène
En partenariat média avec