Exhibition / Museum
Seismography of struggles
Vers une histoire globale des revues critiques et culturelles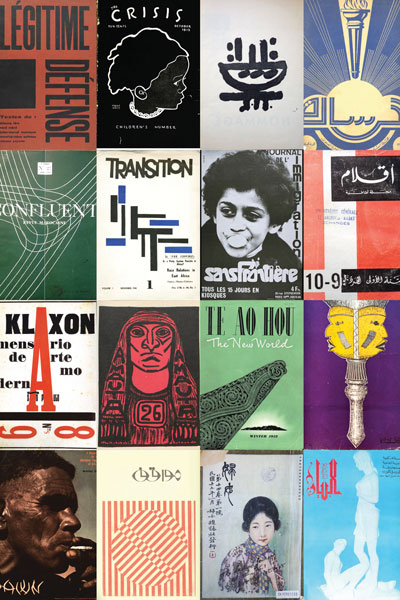 © D.R.
"Seismology of fights" undermines the accepted history of critical and cultural reviews and upturns the anticipated historical landscape.
This audiovisual work presents a census of non-European reviews, or reviews produced in the diaspora, from the revolutionary currents in the late 18th century to the decolonisation movements that followed.
It is the result of collective research - multilingual, decentralised and engaged - carried out at the National Institute for the History of Art since 2015 under the direction of writer and art historian Zahia Rahmani.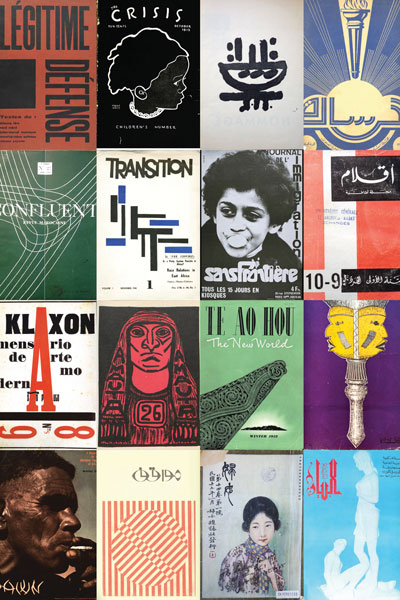 © D.R.
Bringing together images, texts and an original soundtrack, this long continuum of graphic inventions presents over 800 documents punctuated with the portraits of the men and women who marked this literary, visual and political history. All over the world, reviews have been and have become a medium of critical expression that fosters modernity. They have enabled groups of artists and intellectuals to structure their own resources and vocabulary, produce an archive of thought and develop an alternative narrative.
In partnership with the Kandinsky Library, the video-sound installation is presented alongside a collection of reviews from its heritage collections and a programme of meetings planned with the Culture and Creation Department at the Centre Pompidou.

The programme invites the voices of today to join in unison with the texts of the past and testify to the continuity of the fight for emancipation. Talks will provide the opportunity to weigh the relevance of a global history of art and to explore the intellectual, artistic and political dynamics at play within the colonial empires.
Proposed by Zahia Rahmani, with the participation of Mica Gherghescu and Mathieu Potte-Bonneville
Show more
Show less
When
19 May - 28 Jun 2021
11h - 21h,
every days except tuesdays
Online reservation required