Le numérique n'a pas inventé la pratique de la lecture (et de l'écriture) à l'écran. Les nouvelles technologies ont élargi et appliqué de manière totalisante (parfois inconsciente) des procédés et des pratiques qui trouvent leurs origines dans les stratégies typographiques et dans l'image en mouvement.
Conçu comme une enquête suscitée par la proximité des objets, le projet « TypoFilm » associe des historiens du design graphique, des spécialistes du film d'artiste et de la vidéo, des artistes et des graphistes, dans la tentative de restituer une généalogie de la typographie à l'écran et de ses enjeux expérimentaux.
Pour le cinéma industriel, l'écriture paraît essentiellement destinée à investir les espaces liminaires (les génériques de début ou de fin) ou les interstices du film (intertitres dans le muet et sous-titres dans le parlant). Le périmètre du texte est alors déterminé par des exigences fonctionnelles, narratives ou de communication. Qui est le destinataire de ce texte ? Le spectateur ou encore le technicien, si l'on pense aux instructions ou informations imprimées sur les amorces, lisibles par les projectionnistes. L'écrit à l'écran est à la fois une partie de l'œuvre et un supplément (parergon : surplus, addition, adjonction). Les films réunis dans cette séance travaillent et renversent, non sans humour, ce paradigme, en accordant au texte projeté à l'écran une place centrale.

Joseph Cornell, By Night with Torch and Spear, s.d. [années 1930-1940], 16 mm, nb teinté, sil., 7 min 30 s
Morgan Fisher, Standard Gauge, 1984, 16 mm, coul., son, 35 min
Standish Lawder, Necrology, 1970, 16 mm, nb, son, 12 min

Show more
Show less
Le projet « TypoFilm » a bénéficié d'une aide de l'État gérée par l'Agence nationale de la recherche (ANR) au titre du programme d'Investissements d'avenir portant la référence ANR-17-EURE-0008.
Show more
Show less
Partners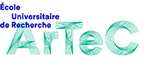 Morgan Fisher, Standard Gauge, 1984, 16 mm, coul., son, 35 min
© Morgan Fisher © Centre Pompidou/Dist. RMN-GP