Exhibition / Museum
The Chimurenga Library
An installation and exhibition on Black Studies presented by the Chimurenga collective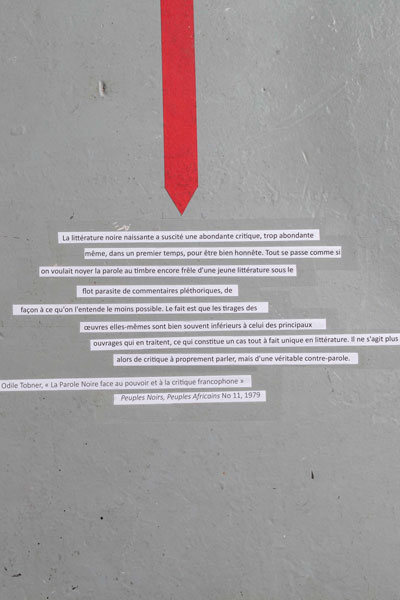 Routes de lecture © 2020 Chimurenga
As part of the Africa 2022 Season (rescheduled for 2021), the Centre Pompidou and the Public Information Library have given a carte blanche to the South African Chimurenga collective. The collective is proposing a new edition of the Chimurenga Library at the Bpi.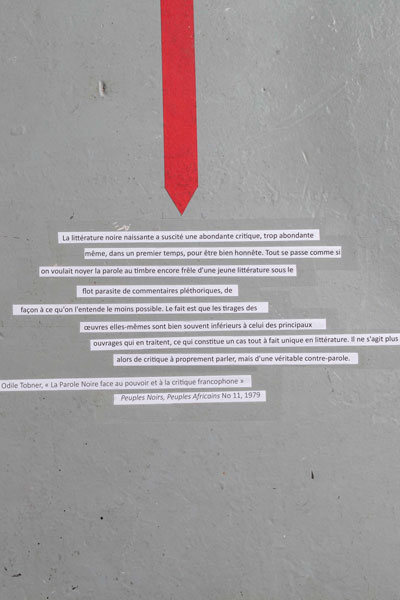 Routes de lecture © 2020 Chimurenga
The Chimurenga Library is a long-term, knowledge-producing project that aims to reimagine the library as a laboratory of wide-ranging curiosity, critical thinking, daydreaming, socio-political commitment, partying and reading. Initiated in 2009 and presented by the Chimurenga collective, it is an opportunity to use the library as a conceptual and physical space in which memory is preserved, history is written and their reactivation is possible.

This new edition of "The Chimurenga Library" takes the form of a "Black Study" of the Public information library (Bpi) collections to examine the genealogies of radical black imagination in the French-speaking world.
Initiated in 2002 by Ntone Edjabe - a journalist and musician from Cameroon who lives and works in Cape Town in South Africa – Chimurenga is a constantly-changing entity and a Pan-African platform combining art and politics. Its current members are: Graeme Arendse, Moses Marz, Bongani Kona, Asanda Kaka, Bianca Van Rooi, Mamadou Diallo, Eva Munyiri and Ntone Edjabe.
"The Chimurenga Library" operates through the dissemination of knowledge and the infiltration of tools through:
- a bibliographic installation in the form of a cartographic device that connects the "visible" archive of Black Studies in the Public information library (Bpi) collection with a "hidden" archive comprising the intellectual, artistic and political work of black people in the French-speaking world. This connection produces an alternative classification system for the content of the Bpi, which can be seen in the bookmarks in books featuring important Black Studies works. Then, lines on the floor forming new reading routes, punctuated by quotes selected by the collective of researchers, invite visitors to explore the library.
- an exhibition, or reading space, a meeting place for reading routes in level 2 of the Bpi. This space presents a range of diagrams, images, facsimiles of books, reviews and records relating to the collective's research.
- a special issue of The Chronic review, co-edited by the Centre Pompidou, available in the reading space and the Centre Pompidou Book Store from 9 April. An event will be held in connection with the publication at the Cité Internationale des Arts in spring/summer 2021 (date to be confirmed).
- a presentation by the Pan African Space Station (PASS), between April and May 2021. Founded in 2008 by Chimurenga, the Pan African Space Station (PASS) is an ephemeral live radio station. Broadcast live on the internet, the PASS will be based in two different cities: Pointe-à-Pitre (Guadeloupe) and Montreuil (Île-de-France).
Show more
Show less
When
2 Apr - 16 May 2021
11am - 6pm,
every days except tuesdays
Partners
Manifestation organisée dans le cadre de la Saison Africa2020, avec le soutien de l'Institut français et du Comité des mécènes de la Saison Africa2020.

Le Comité des Mécènes de la Saison Africa2020, présidé par M. Stéphane Richard, Président Directeur Général d'Orange, est composé de : Fondation Gilbert et Rose-Marie Chagoury, Orange,Total Foundation, Axian, Groupe Sipromad, JCDecaux, Pernod Ricard, Sanofi, Société Générale, VINCI, CFAO, ENGIE, Thales, Thomson Broadcast et Veolia.