Projection and discussion
TypoFilm #3
Écritures exposées

Digital technology did not invent the practice of reading and writing on a screen. New technologies have extended and applied, in a sometimes unconscious global manner, processes and practices derived from typographic strategies and moving images.
Designed as an investigation prompted by the proximity of objects, the "TypoFilm" project brings together graphic design historians, specialists in artist films and videos, artists and graphic designers, in an attempt to reconstruct a genealogy of typography on screen and its experimental challenges.
This session is dedicated to "exposed writing" in the urban environment, based on some artist films and videos that, for tangible or semiotic reasons, made it the material of their work.
William Klein, Broadway By Light, 1958, 35 mm, colour, sound, 10 min 35 s
John Smith, Steve Hates Fish, 2015, video HD, colour, sound, 5 min 
Hollis Frampton, Zorns Lemma, 1970, 16 mm, colour, sound, 59 min 30 s
Show more
Show less
Session introduced by Béatrice Fraenkel, Director of Studies for the "Anthropology of Writing" chair, EHESS (School of Advanced Studies in Social Sciences).
Show more
Show less
Partners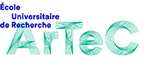 Hollis Frampton, Zorns Lemma, 1970
© Hollis Frampton
© Centre Pompidou/Dist. RMN-GP