Dance
Gisèle Vienne & Etienne Bideau-Rey
Showroomdummies#4

Astonishment sometimes borders on distress when we see hyper-realistic but inanimate figures in shop windows. Dummies are stilted and disjointed objects, like life-sized puppets: their poses and movements are dictated by invisible hands or strings.
Buy tickets
18€ / TR 14€ / 8€
When
11 - 13 Nov 2021
20h30 - 21h40
he show entitled Showroomdummies is organised around this fascination for passive bodies and their unsettling lexicon of poses. On stage, disturbingly motionless bodies play with this ambiguity: are we looking at dancers or dolls?
In this new version of the show created in 2020, choreographer Gisèle Vienne and visual artist Étienne Bideau-Rey create a hybrid performance in a blend of eroticism and repulsion. Together, they question how we relate to the living world and its representation, while establishing a parallel between the world of puppets and that of contemporary dance.
Duration : 1h10
Concept, choreography and directing: Gisèle Vienne & Etienne Bideau-Rey
Performed by: Chieko Asakura, Sakiko Oishi, Yoko Takase, Rei Hanajima, Ayaka Fujita, Megumi Horiuchi
Music: Peter Rehberg
Lighting: Arnaud Lavisse & Patrick Riou
Assisted by: Akiyoshi Nita
Production: ROHM Theatre Kyoto
Première: ROHM Theatre Kyoto (Kyoto City Music Arts and Culture Promotion Foundation), Kyoto
Private support: Kyoto Shinkin Bank
Public support: Agency for Cultural Affairs, Government of Japan in fiscal 2019, French Embassy and Institut Français in Japan
Show more
Show less
Avec le Festival d'Automne à Paris et le Rhom Theater Kyoto dans le cadre du portrait consacré à Gisèle Vienne
Avec le soutien de Dance Reflections by Van Cleef & Arpels
Show more
Show less
---
Partners
La programmation Spectacles Vivants bénéficie du soutien de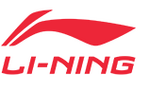 Avec le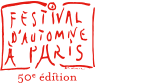 Avec le soutien de

En partenariat média avec