Cinema
Kelly Reichardt
L'Amérique retraversée

Kelly Reichardt, the auteur most notably of Wendy and Lucy, Meek's Cutoff and Certain Women, shifts our vision of the United States, its present and its history. The Centre Pompidou has invited her to present a retrospective of her films, which also offer up a new vision of American film, road movies, thrillers and westerns.
It took a few years and her discovery of Oregon, her filming location, for Kelly Reichardt to become one of its major representatives, with Old Joy (2007) and most of all with Wendy and Lucy (2009). This film, the story of a young woman and her dog, left homeless on the roadside for lack of steady employment, began her collaboration with actress Michelle Williams and earned her an international reputation.
Still questioning the constructs of present-day American society in an ecological thriller, Night Moves (2014), as in the unforgettable crossed portraits in Certain Women (2017), Kelly Reichardt reconsiders the origins of these ideas with two westerns, Meek's Cutoff (2011) and her new film, First Cow (2020), presenting a different narrative of how the west was won, and nascent capitalism.
A retrospective, films previously unseen in France, a master class, encounters, and the publication of the first book in French on her work, all shine a spotlight on the filmmaker who has discreetly set about re-evaluating the world.
Show more
Show less
Partners
Dans le cadre du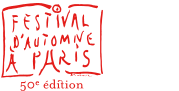 En partenariat avec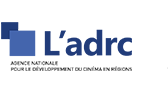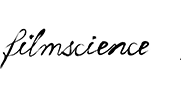 En partenariat média avec


Kelly Reichardt, First Cow, 2021
© Allyson Riggs, Condor Distribution
*subject to availability of seats, except openning show (Adhérents 3€)