Exhibition / Museum
Museum in work(s)
Contemporary collection
23 Sep 2020 - 30 Jun 2021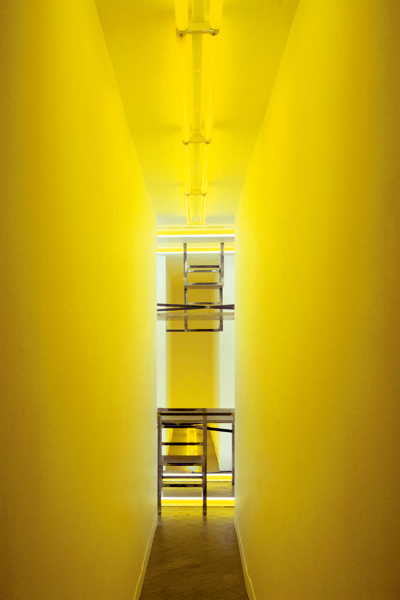 Bruce Nauman, « Dream Passage with Four Corridors », 1984 © Centre Pompidou, MNAM-CCI/Philippe Migeat/Dist. RMN-GP © Adagp, Paris
The museum's contemporary collection consists of more than 2,000 works by 750 artists. Presenting a diversity of forms (e.g. painting, sculpture, drawing, photography, installation, new media), these works reflect the artistic research that aims to decompartmentalise categories and redefine the relationship with art.
Buy tickets
Admission with the Museum + Galleries 3 and 4 ticket
When
23 Sep 2020 - 30 Jun 2021
11h - 20h,
every days except tuesdays
Online reservation required
Reopening on May 19
Where
Musée, niveau 4 - Centre Pompidou, Paris
While some trends play with the olfactory and tactile dimension of the work (Arte Povera), the materials (New Realists) – by accumulating (Arman), compressing (César) lacerating (Villeglé) – with movement, (kinetic art), or with the relationship with the public – Joseph Beuys's Plight (1985), a meditative installation, is a good example – others explore performance art (Allan Kaprow) or seek to reduce artistic means as much as possible in order to apprehend the work for itself, even the very idea of the work (minimal art, conceptual art).
Beyond these major trends, veritable milestones, the collection endeavours to represent all individualities: from the leading figures of the French scene like Daniel Buren or Christian Boltanski to the more confidential practices of a Bernard Réquichot, from women's art, the subject of an active acquisition policy beginning in the 2000s (e.g. Sheila Hicks, Dorothy Iannone) to that of little-represented international scenes, like the Indian scene, the Middle East, Africa or China (Atul Dodiya, Farid Belkahia, El Anatsui, Cai Guo-Qiang).
Show more
Show less