Dance
The QDance Company, Qudus Onikeku
Re : incarnation

The point of departure for this creation is the result of five years of research by the Nigerian choreographer into body memory. This urban piece for six dancers and a musician, designed after a creation residency at the Centre Pompidou, presents the work of a new generation of dancers trained in Lagos by Qudus Onikeku.
Diffusion unique en ligne
Their movements express the groove of the city, the energy of Lagos. Re:INCARNATION also pays homage to the wealth and profusion of Nigerian music, its Afro-beat roots being currently revisited by dancehall, hip-hop and electro. This musical genre introduced and popularised by Fela Kuti was born of an explosive cocktail of jazz, soul/funk and traditional African music. In this mix of urban cultures a reincarnation of the personal trajectories of each of the dancers comes to the fore, with their references and memories.
Show more
Show less
Direction artistique : Qudus Onikeku
Danseurs / collaborateurs : Adila Omotosho, Ambrose Tjark, Angela Okolo, Bukunmi Olukitibi, Busayo Olowu, Faith Okoh, Joshua, Gabriel, Patience Ebute, Sunday Ozegbe, Yemi Osokoya
Musique : Olatunde Obajeun
Lumières : Matthew Yusuf

Production : The QDance Company, Lagos, Nigeria
Coproduction : La Biennale de la danse de Lyon, Les Spectacles vivants – Centre Pompidou, Paris, les Halles de Schaerbeek, Bruxelles, Théâtre Paul Eluard, Bezons, Escales Danse, Val d'Oise, Théâtre national de Bretagne - Centre européen théâtral et chorégraphique
Diffusion : Anne-Sophie Dupoux et Olivier Talpaert
Production déléguée : France YK Projects. Diffusion État d'esprit productions
Production déléguée : Nigéria The QDance Company – Lagos
Show more
Show less
---
Partners
La programmation Spectacles Vivants bénéficie du soutien de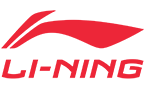 En partenariat avec