Performance
Pol PI
Me Too, Galatée

In dialogue with Paul B Preciado in the context of the seminar "A new history of sexuality", Pol Pi installs his choreographic movement in the Forum of the Centre Pompidou, on the borderline between the museum and the street, the public and the private.
Pol Pi is a transmasculine choreographer originally from Brazil who works on memory, using fragility, personal considerations and doubts as a starting point. Here Pol Pi explores the myth of Pygmalion and Galatea. His body, becoming a living sculpture in the midst of the public, is an allegory of the act of artistic creation and patriarchal domination. This ongoing piece in terms of current reality is the point of departure for an extended consideration of the idealisation and formatting of the female body by male eyes.
Show more
Show less
Une performance de et avec Pol Pi
en collaboration avec Rachel Garcia
Voix : Lawrence Williams, François Lewyllie, Quentin Barbosa et Martin Paurise

Production : NO DRAMA
Production déléguée : Latitudes Prod. – LilleCoproduction : Rencontres Chorégraphiques Internationales de la Seine-Saint-Denis et Latitudes Contemporaines
Avec le soutien du studio Flow de la Maison Folie - Wazemmes & Moulins / Lille

La première version de cette performance a été créée le 28 octobre 2018 à la Péniche POP / Paris dans le cadre du cycle des (Re)lectures.
La compagnie NO DRAMA est soutenue par le Département de la Seine-Saint-Denis.
Show more
Show less
When
15 oct. 2020
À partir de 21h
Partners
La programmation spectacles vivants bénéficie du soutien de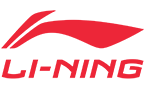 Pol Pi, Me Too, Galatée
© Marc Dommage