Dance
Marlene Monteiro Freitas
Guintche (live version)
Guintche (Live version) is an exceptional revisit of a solo that marked the career of Marlène Monteiro Freitas. Created and danced by the Cape Verdean choreographer in 2010 based on a figure she had drawn, this solo is the memento of a jazz concert that transcended her.
Named after the Cape Verdean Creole word for bird or prostitute, Guintche is a free figure with the inconsistent attitude of those who take no account of the past and are not afraid of the future. The figure grew, came alive, gained in autonomy and eventually rebelled.
On the stage, Marlene Monteiro Freitas acts out, using her body and props, a fascinating multiplicity of characters, changes of state and sensations that coexist and succeed each other in a continuous and frenetic movement. Twelve years after its creation, this new live version will be performed at the Centre Pompidou and as an opening to the portrait dedicated to the artist by the Paris Autumn Festival, accompanied by musicians Henri "Cookie" Lesguillier and Simon Lacouture.
Choreography and performance: Marlene Monteiro Freitas 
Lighting: Yannick Fouassier
Sound: Tiago Cerqueira
Music: Henri "Cookie" Lesguillier and Simon Lacouture (live drums), Johannes Krieger (trumpet), performance of Rotcha Scribida by Amândio Cabral, Otomo Yoshihide (excerpt of a guitar solo), Anatol Waschke (shrapnel) 
Costumes: Marlene Monteiro Freitas

Production: P.OR.K (Soraia Gonçalves, Joana Costa Santos – Lisbon) 
Casting: Key Performance (Stockholm) 
Co-production: Novo Negócio ZDB (Lisbon) 
Residency hosting: O Espaço do Tempo (Montemor-o-Novo), Alkantara Festival (Lisbon)
With the support of Re.Al (Lisbon), Forum Dança – Associação Cultural (Lisbon), Bomba Suicida - Associação de Promoção Cultural (Lisbon)
Thanks to Avelino Chantre, Pedro Lacerda, João Francisco Figueira, Anatol Waschke.
Co-creation: the Live Performance Department of the Centre Pompidou (Paris); Paris Autumn Festival

Tour dates
25 and 26 June 2022: CCB-Centro Cultural de Belém (Lisbon)
Show more
Show less
Le Centre Pompidou accompagne et présente les créations de Marlene Monteiro Freitas depuis Paraíso – colecção privada (2013), De marfim e carne as estatuas também sofrem (2015), Jaguar (2016), Bacchantes, préludes pour une purge (2017) et MAL – Embriaguez Divina (2021).
Tournée
25 26 juin 2022 : CCB-Centro Cultural de Belém (Lisbonne)
Show more
Show less
When
29 Sep - 1 Oct 2022
20h - 21h
Partners
La saison des Spectacles vivants bénéficie du soutien de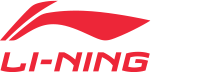 En partenariat avec