In this new opus in his series of danced portraits, Jérôme Bel stages the autobiographical narrative of dancer and choreographer Xiao Ke, interwoven with a history of contemporary China, telescoping together three decades of political, economic and cultural revolutions. Following an invitation by the Centre Pompidou in April 2020, on the occasion of the carte blanche dedicated to him at the Centre Pompidou x West Bund Museum in Shanghai, Jérôme Bel set to work via teleconference because he no longer takes the plane for ecological reasons.
In a way, this was fortunate, given that Xiao Kew was confined to her home. He sent her all the videos of his shows, asking her to tell him what interested her and suggesting that she use it however she wished. She made some choices from the body of his work and the result is a solo performance recounting the evolution of dance and culture in China over the last forty years.
He was so interested in the result that he thought it was essential to make a return trip and present the show in France. For this creation in Paris, alone on stage, the choreographer translates and contextualises Xiao Ke's comments, her face and voice being transmitted live from her apartment in Shanghai on a large screen, in spite of the time difference. A moving and experimental show.
Duration: 1h
Concept: Jérôme Bel
With and by: Xiao Ke and Jérôme Bel
Technical direction: Zi Han
Production: R.B. Jérôme Bel

Coproduction: Centre Pompidou x West Bund Museum (Shanghai), Les Spectacles Vivants - Centre Georges Pompidou (Paris), R.B. Jérôme Bel
R.B. Jérôme Bel receives the support of the Direction Régionale des Affaires Culturelles for Île-de-France - Ministry for Culture, the Institut Français - Ministry for Foreign Affairs – for his tours outside France, and the support of the National Office for Artistic Distribution – for tours in France
Artistic consultant and executive director: Rebecca Lasselin
Administration: Sandro Grando
Show more
Show less
R.B. Jérôme Bel receives the support of the Direction Régionale des Affaires Culturelles for Île-de-France - Ministry for Culture, the Institut Français - Ministry for Foreign Affairs – for his tours outside France, and the support of the National Office for Artistic Distribution – for tours in France
Artistic consultant and executive director: Rebecca Lasselin
Administration: Sandro Grando

Tour
09-12.12.2021 Paris (France) Centre Pompidou - Festival d'Automne à Paris
20-23.10.2021 Aubervilliers (France) La Commune - Festival d'Automne à Paris
25-26.06.2021 Pékin (Chine) LTDX Theater - Festival Croisements
Show more
Show less
---
Partners
La programmation Spectacles Vivants bénéficie du soutien de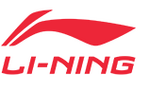 Avec le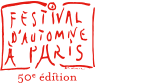 En partenariat média avec