Exhibition / Museum
Baselitz
The retrospective

Georg Baselitz, « Die Mädchen von Olmo II », 1981 © Georg Baselitz Photo © Bertrand Prévost - Centre Pompidou, Mnam-Cci / Dist. RMN-GP
"Baselitz – The retrospective" is the first exhaustive exhibition of the German artist in the Centre Pompidou. It brings together his masterpieces of the last six decades in chronological order, revealing his most striking creative periods: from the first paintings and the Pandemonium manifesto in the early 1960s to the Heroes series; from the Fractured compositions and the inverted motifs of 1969, including the successive groups of works for which the artist experimented in masterly fashion with new pictorial techniques featuring varied aesthetics, sustained by references to the history of art and his intimate knowledge of the work of many artists, such as Edvard Munch, Otto Dix and Willem de Kooning, through to the "Russian Paintings" and the self-reflexive creations entitled "Remix" and "Time".
Georg Baselitz, « Die Mädchen von Olmo II », 1981 © Georg Baselitz Photo © Bertrand Prévost - Centre Pompidou, Mnam-Cci / Dist. RMN-GP
An unclassifiable artist, wavering between figuration, abstraction and a conceptual approach, Georg Baselitz claims to paint images that have not yet existed and to exhume what was rejected in the past: "I was born in the midst of a destroyed order, a landscape in ruins, a people in ruins, a society in ruins. And I didn't want to introduce a new order. I had seen more than enough of so-called orders. I was forced to call everything into question. I had to be 'naïve' all over again, begin again. I have neither the sensitivity nor the education or philosophy of the Italian mannerists. But I am a mannerist in the sense that I deform things. I am brutal, naive and Gothic."
Georg Baselitz's powerful work is inextricably linked to the artist's imagination and experience, revealing his constantly renewed questions about opportunities to portray his memories, variations on traditional painting techniques and motifs, aesthetic forms established in the course of the history of art, and the formalisms dictated and communicated by the different political and aesthetic regimes of the 20th and 21st centuries, thus illustrating the complexity of being a painter and an artist in post-war Germany.
Show more
Show less
When
20 Oct 2021 - 7 Mar 2022
11h - 21h,
every mondays, wednesdays, fridays, saturdays, sundays
11h - 23h,
every thursdays
Booking strongly recommended
Partners
L'exposition bénéficie du soutien de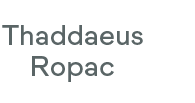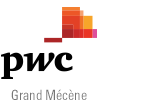 En partenariat média avec



A bénéficié du plan de soutien