Exhibition / Museum
Catherine Meurisse
Life in drawing
30 Sep 2020 - 25 Jan 2021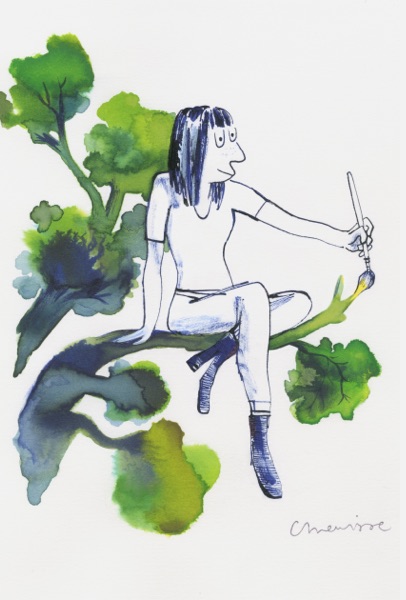 © Catherine Meurisse, 2020
In collaboration with the International Comics Festival of Angouleme, the Public Information Library (Bpi) is presenting an exhibition devoted to Catherine Meurisse. As an artist, caricaturist, illustrator, screen writer and reporter, Catherine Meurisse is a prolific artist. Like Claire Bretécher and Riad Sattouf, she captures the world in action. As the first comics artist to be appointed to the Academy of Fine Arts, Catherine Meurisse has enabled the 9th art to enter the Institut de France. It is therefore an appropriate time to review her career.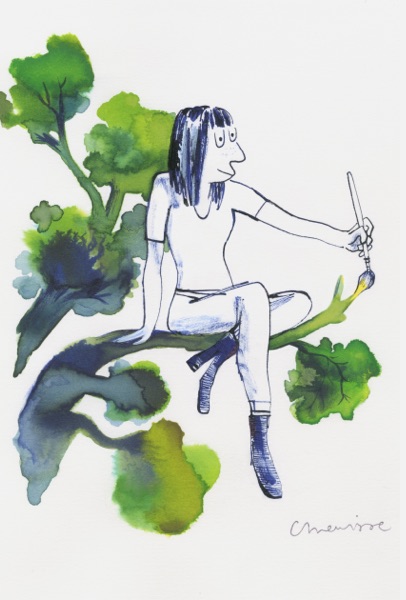 © Catherine Meurisse, 2020
While still very young, drawing became one of Catherine Meurisse's favourite occupations; her childhood work already shows a keen sense of observation and humour. As an adolescent she discovered Gotlib, Grandville and Gustave Doré and forged her own dual humoristic and graphical culture. Cut off from art during her literary studies, she attended the École Estienne and the college of Decorative Arts (Arts Déco). Catherine Meurisse knows how to give expression in her work to her taste for art and literature, recurrent themes for her. Honing her vision and technique over fifteen years in many different magazines and newspapers, particularly Charlie Hebdo, she created comics where seriousness has no role to play. Her curious eye captures the detail that packs a punch and provokes laughter. Her vivacity and sparing approach constitute her graphical signature.
With two rather introspective albums, La Légèreté, 2016, and Les Grands Espaces, 2018, in which she embodies herself in the heart of the narrative, Catherine Meurisse established a relaxed and easy dialogue between herself and the world. Far removed from the crazy production rates of her years as a caricaturist and her "get it down on paper" drawings, she reinvented herself with a brush and dense colours, particularly when she returned to her youthful work on Delacroix. Continuing her research into beauty, Catherine Meurisse expanded her horizons.
Initially designed and exhibited at the Angouleme International Comics Festival in February 2020, this new presentation at the Bpi is enriched with original pieces and very recent experiments, in a modified layout and scenography. "Catherine Meurisse, life in drawing" presents a panorama of the artist's talents with more than two hundred drawings and original plates. From her childhood work to her most recent albums, including press drawings, her influences are showcased, her sharp eye on society, her sense of narrative, her taste for other places and her obsession with drawing.
The Bpi thus continues its exploration of the world of comics and graphical creation. This exhibition is accompanied by a rich complementary programme (e.g. encounters, conferences, workshops). Other events punctuate 2020, the year of comics (extended until June 2021), particularly the encounters/monthly workshops, and comics Thursdays.
Show more
Show less
When
30 Sep 2020 - 25 Jan 2021
12h - 19h,
every mondays, wednesdays, thursdays, fridays
11h - 19h,
every saturdays, sundays
Online reservation required