Dance
Jonas & Lander
Bate fado
Bate Fado is the latest production by Jonas & Lander, a hybrid dance-concert performance for nine performers: four dancers, four musicians, and a fado singer who is also a dancer.
Like most urban musical styles, such as samba or flamenco, the fado also had its own dances. In Lisbon, the most frequently practiced form was fado batido, a lively and virtuoso dance type of tap dancing.
In Bate Fado, Jonas & Lander propose to reinterpret and reappropriate the act of tapping the fado, in which the dance emanates from the quality of the percussion instrument in dialogue with the voice and the guitars. Bate Fado proves to be a first step in saving the lost fado dance.
Show more
Show less
Jonas and Lander met during their academic training in the Escola Superior de Dança, beginning a collaboration that has been recognised on the Portuguese dance scene as having a strong author signature with unique contours, exploring the fusion between different stage arts, with a particular focus on music. This trademark is already present in Cascas d'Ovo (2013), their first co-creation.
Jonas & Lander's authorial work presents a large range of pieces, such as Matilda Carlota (2014), Arrastão (2015), Adorabilis (2017), Lento e Largo (2019) and Coin Operated (2019).
They also develop projects with local communities, such as Playback, a piece for the Festival Materiais Diversos (2013), and Caruma (2014) for Estufa Plataforma Cultural.
In 2015, they founded Sinistra, a house in Sintra dedicated to fado, which also functions as a production house for the duo's work.
In 2017, they participated in the documentary series Portugal que Dança and in 2021 in the film entitled Body Buildings.
The world premiere of Bate Fado was presented at the DDD (Dias da Dança ) festival in 2021.
Artistic directors, choreography: Jonas & Lander 
Research: Jonas, Lander Patrick 
Performers: Catarina Campos, Jonas, Lander Patrick, Lewis Seivwright, Melissa Lopes 
Bass: Yami Aloelela 
Alto: Tiago Valentim 
First Portuguese guitar: Acácio Barbosa 
Second Portuguese guitar: António Duarte Martins 
Voice: Jonas 
Musical composition: Jonas & Lander 
Technical director and sound design: Filipe Peres 
Lighting design: Rui Daniel 
Scenography: Rita Torrão 
Special effects: Vítor Estudante 
Costumes and shoes: Fábio Rocha de Carvalho e Jonas 
Production director and manager: Patrícia Soares 
Coordination support: Filipe Metelo 
Executive producer: Inês Le Gué 

Production: Associação Cultural Sinistra 
Coproduction: Centro Cultural de Belém, Cine-Teatro Avenida, Teatro Académico Gil Vicente, Teatro Municipal do Porto, Theater Freiburg 
Coproduction residency: O Espaço do Tempo 
Residency: mala voadora 
Creative support: Estúdios Victor Córdon / OPART 
Research support: Casa-Museu Leal da Câmara, LIPA - Laboratório de Investigação de Práticas Artísticas da Universidade de Coimbra et Museu Bordalo Pinheiro. 
Discography: Valentim de Carvalho 

This project is financed by the Portuguese Republic - Culture I DGARTES - Direção-Geral das Artes
Show more
Show less
Partners
La programmation Spectacles Vivants bénéficie du soutien de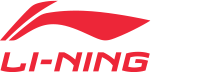 Grand mécène
Manifestation organisée dans le cadre de la Saison France-Portugal 2022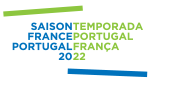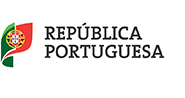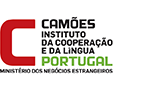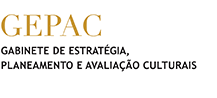 Comité des mécènes de la Saison France-Portugal 2022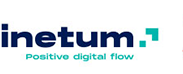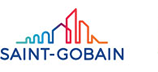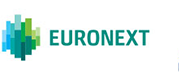 En partenariat média avec