Performance
Bintou Dembélé
Performance solo

Bintou Dembélé is a dancer and choreographer who is recognised as one of the pioneers of hip-hop dance. Here she gives a performance that draws on the artistic research that accompanies her next creation.
We are in a break-up period
A period where fate can switch over, branch out, turn around
A gesture can overturn everything, turn everything upside down.
"This performance is the continuation of a process of creation. In a period of chaos, it seeks to reinvent ritual forms that come to grips with gesture, motion and letting go, as a visible force for action." Bintou Dembélé, 2021.
By and with Bintou Dembélé
Sound engineer: Vincent Boissonnet
General management: Cyril Mulon
Administration, production: in'8 circle – production house (Anne Rossignol, Salomé Klein, Tiphaine Ausias)
A performance derived from the process of creation of Rite de passage solo II, coproduced by Les Ateliers Médicis, Centre National de la Danse-Pantin, supported by T2G, Théâtre de Gennevilliers, Centre de la Danse Pierre Doussaint, Antre Peaux [Emmetrope] with research assistance by Villa Médicis (joint residence with Les Ateliers Médicis), Villa Albertine - Chicago (French Embassy in the United States), Francis Kurkdjian Endowment Fund.
Show more
Show less
Bintou Dembélé is one of the major artists in the hip-hop movement in France. She collaborates with artists like Denis Darzacq, Mohamed Bourouissa and Sophiatou Kossoko.
Her artistic approach is multi-influenced, combining repetitive music and rhythmic polyphony with street dance. She explores marginal cultures, ritual and corporeal memories, and questions gender. She also interrogates the wounds of the past, as well as the possibility of escaping them through reappropriation and marronage strategies. Her creations bring together a variety of aesthetics such as dance, music, the voice and the visual arts.
Bintou Dembélé founded Rualité, a structure in which she created L'Assise (The Foundation, 2004), LOL (2008), Mon appart' en dit long (My Apartment Says a Lot about It, 2010), Z.H. (2014), S/T/R/A/T/E/S-Quartet (2016) and Le Syndrome de l'initié.e (The Initiate Syndrome, 2018).
Clément Cogitore called on her to choreograph Les Indes galantes (The Amorous Indies) at the Paris National Opera: a viral short film on the 3e Scène (2017) platform, followed by the complete opera-ballet by Jean-Philippe Rameau at the Bastille Opera (2019). She presented Les Indes galantes #3, a performance derived from a carte blanche invitation by the Centre Pompidou-Metz as an echo of the exhibition Opéra Monde (2020).
The Lyon National Opera invited her to choreograph a solo for ballet dancer Merel van Heeswijk (2020).
As an artist associated with the Ateliers Médicis (Clichy-sous-Bois/Montfermeil), she has been in residence at the Villa Médicis (Rome) and at the Villa Albertine (Chicago). She is one of the ten international artists invited for the 10th anniversary of the Centre Pompidou-Metz, for which she designed the danced film -s/t/r/a/t/e/s-.
Show more
Show less
Partners
La programmation Spectacles Vivants bénéficie du soutien de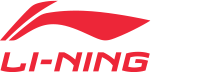 Grand mécène
En partenariat média avec