Theatre
Philippe Quesne
Fantasmagoria
Philippe Quesne invites us to enter into the matrix of his shows in a mental studio that unites the spectres of art history, tales awaiting bodily form and single machines. Dreams and reflections, childlike tales and contemporary threats interact in a mental fairground cabin: Fantasmagoria, a theatrical cabaret that welcomes all kinds of projections and in which the lonely pianos and their macabre rounds, composed by Pierre Desprats, are without actors.
In dialogue with the legacy of the world of the phantasmal evenings organised by Robertson in the 19th century, Philippe Quesne presents a strange theatre populated by ghosts, spectral ancestors and clairvoyant poets. Pierre Desprats' music brings to life a cemetery of mismatched pianolas, single machines haunted by multiple musical evocations of the past. The instruments come alive to the rhythm of macabre dances, unstable images and incantatory smoke, equivocal traces of an afterlife. The French director reveals a memory-centred, melancholic and theatrical meta world, a fairground ritual to exorcise fatality.
Design, staging, scenography: Philippe Quesne 
Artistic collaboration: Élodie Dauguet 
Music: Pierre Desprats 
Lighting design: Nico de Rooij 
Dramaturgical collaboration: Éric Vautrin 
Props: Mathieu Dorsaz 
Technical collaboration: Marc Chevillon 
Assistant: Fleur Bernet 
3D animation: Bertrand Suris Philippe Granier 
Set construction: Atelier du Théâtre Vidy-Lausanne 
Production: Elizabeth Gay, Sylvain Didry 
Stage management: Quentin Brichet 
Video management: Mattias Schnyder, Nicolas Gerlier 
Sound management: Ludovic Guglielmazzi 
Set management: Paulo Da Silva, Fabio Gagetta 
Lighting management: Michel Duvivier, Farid Deghou
Production: Vidy-Lausanne Theatre Vivarium Studio 
Co-production: Bonlieu, Annecy National Theatre, the Live Performance department of the Centre Pompidou, The Paris Autumn Festival, La Rose des vents, Lille Métropole Villeneuve d'Ascq National Theatre (in progress) 
This show is supported by the PEPS as part of the Interreg France-Suisse cross-border European cooperation programme. 
With the Fondation d'entreprise Hermès as part of its New Settings programme.
Show more
Show less
Philippe Quesne works as a scenographer for theatre productions, operas and contemporary art exhibitions. In 2003, he created the company Vivarium Studio and wrote and produced shows in which scenography was considered an ecosystem in which he immersed his actors. At the same time, he designed performances and interventions in public spaces or on natural sites. As a scenographer, he designed the performance sets for Lætitia Dosch's Hate, produced at the Vidy-Lausanne Theatre, Gwenaël Morin's Le Théâtre et son double in 2020 and choreographer Meg Stuart's Cascade. Most recently, he worked on Das Lied von der Erde de Malher with the Klangforum Wien and Cosmic Drama, a post-apocalyptic space opera produced by Theater Basel (2021).
Show more
Show less
When
3 - 5 Nov 2022
20h - 20h55
Partners
La saison des spectacles vivants bénéficie du soutien de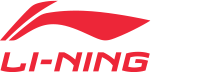 En partenariat avec