Cinema
Plus vite, plus haut, plus fort : filmer le sport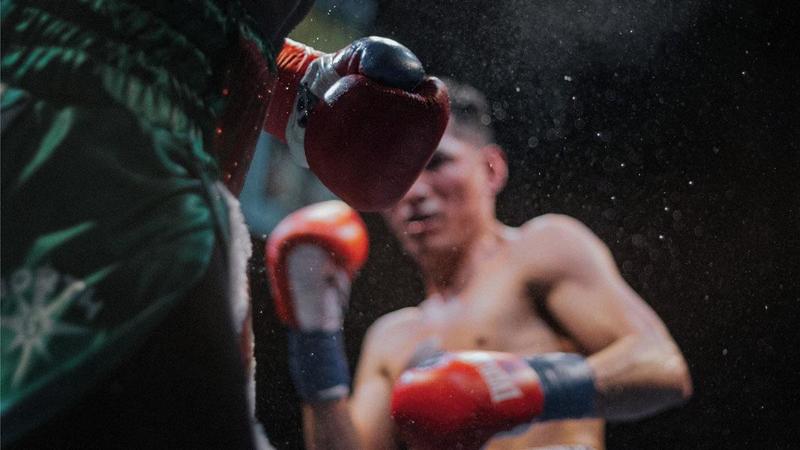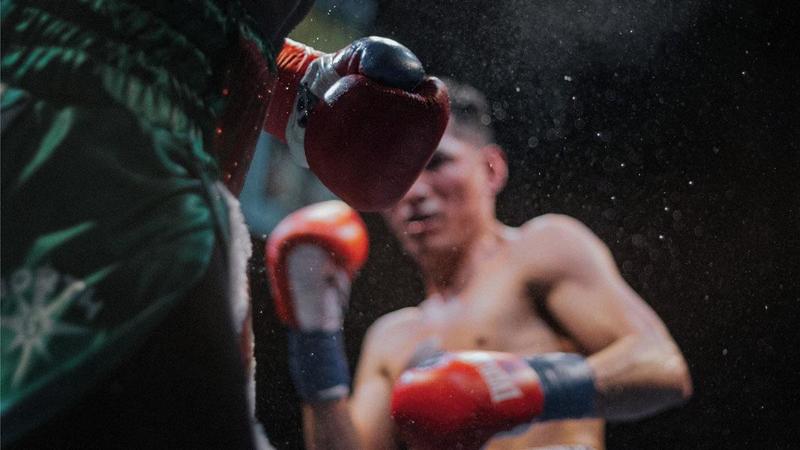 © Ivana Cajina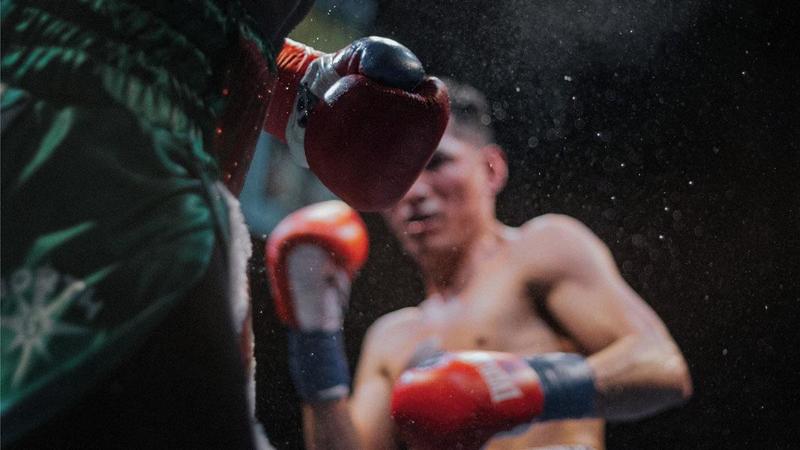 © Ivana Cajina
La devise olympique, Citius, altius, fortius (Plus vite, plus haut, plus fort), symbolise l'excellence sans pour autant glorifier la performance ou la victoire. Donner le meilleur de soi, au stade comme à la ville, est un idéal que chacun.e peut faire sien.ne.

Le cinéma s'en empare dès ses origines avec la chronophotographie d'Étienne-Jules Marey et Georges Demenÿ, qui restitue pour la première fois le corps en mouvement, puis avec le cinématographe Lumière qui documente déjà les pratiques vernaculaires de l'époque. Le cinéma documentaire prend singulièrement le temps, pour reprendre les termes de Jean-Luc Godard, de filmer "l'homme et sa misère", le temps de cadrer l'effort, mais aussi les longs moments de préparation, le doute, la peur parfois ; les corps en tension comme les corps relâchés.

Les Jeux olympiques jalonnent l'histoire mondiale du sport moderne. Cinq films, de Berlin 1936 (Olympia), Tokyo 1964 (Tokyo Olympiades), Grenoble 1968 (Les Neiges de Grenoble), Munich 1972 (Visions of Eight) à Montréal 1976 (Jeux de la XXIe Olympiade), dessinent un parcours esthétique et politique des jeux et de leurs enjeux.
Leni Riefenstahl, Kon Ichikawa, Jacques Ertaud, Milos Forman ou Jean-Claude Labrecque mobilisent des moyens sans précédent, au service d'une écriture toujours singulière.

Aventure unique en son genre dans l'histoire du cinéma, l'Office national du film du Canada a trouvé avec le sport une matière inédite pour expérimenter de nouvelles formes. Michel Brault (Les Raquetteurs), Gilles Groulx (Un jeu si simple), Jean-Claude Labrecque et cie, inventent ensemble un cinéma d'auteur, à la fois libre et savoureux. Petits sujets mais grandes formes, leurs films, qui conjuguent concision et fluidité, sont rassemblés en programmes inédits : Sport national Canada, Le temps du match, Figures libres, Contre la montre et Ring parade. Autre programme inédit, Crazy football arpente la passion football côté gradins. Côté terrain, Zidane, un portrait du XXIe siècle de Douglas Gordon et Philippe Parreno propose une incomparable expérience de cinéma. Loin des stades mais près des écrans, le football se transmet de père en fils, avec Match retour de Corneliu Porumboiu et O Futebol de Sergio Oksman.

Des séances événements éclairent également cette rétrospective en 60 films. Dans Continental circus, de Jérôme Laperrousaz, Giacomo Agostini et Jack Findlay s'affrontent sur leurs motos, caressant la mort à chaque tournant.
L'Institut national du sport, de l'expertise et de la performance (Insep) présente deux séances consacrées chacune à un réalisateur méconnu - Gil de Kermadec, tennisman-cinéaste et Jacques Ertaud, cinéaste-aventurier - l'occasion de découvrir des films rares issus des collections de l'Institut. En ouverture, le 12 septembre, Time Trial de Finlay Pretsell, raconte la trajectoire de David Millar, condamné pour dopage, à la reconquête du Tour de France. En clôture, le 20 décembre, Muhammad Ali the Greatest de William Klein restitue l'énergie du bouillonnant champion du monde, à deux moments clé de sa vie.

Julien Farenc, programmateur du cycle

Cycle en partenariat avec le Comité international olympique, la Fondation olympique pour la culture et le patrimoine, l'Institut national du sport, de l'expertise et de la performance, l'Office national du film du Canada.
Show more
Show less
When
12 Sep - 20 Dec 2019
every days except tuesdays