Show / Concert
Keep Portland Weird
Holcombe Waller + quatuor, Vanessa Renwick, Cascadia Ensemble (création avec Tara Jane O'Neil, Lisa Schonberg, Rachel Blumberg et Tender Forever)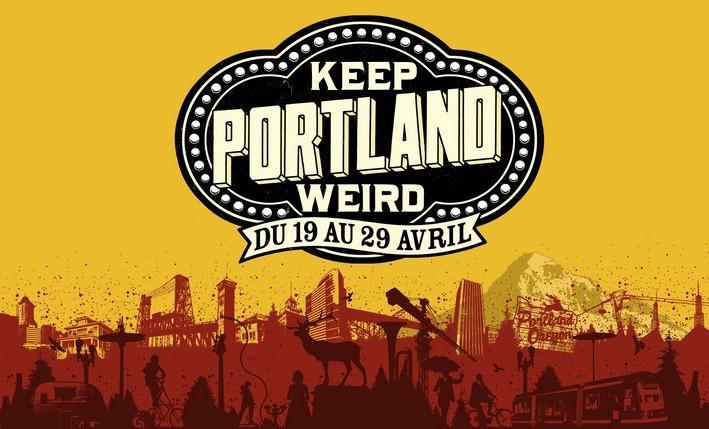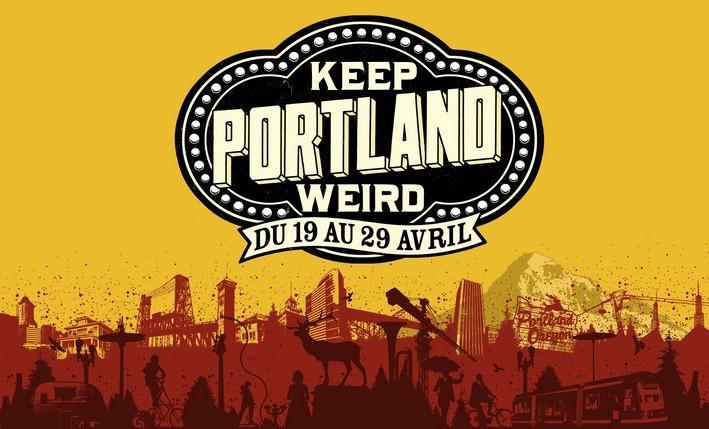 © DR
Dans le cadre d'un partenariat qui réunit la Gaîté Lyrique, le Centre Pompidou à Paris, le Centre Pompidou-Metz et le Lieu Unique à Nantes, « Keep Portland Weird » présente l'extraordinaire vivacité et l'originalité de la scène artistique et plus particulièrement musicale de Portland. Durant dix jours, le public est invité à venir découvrir le foisonnement des divers courants artistiques nés là-bas. Au programme notamment : le trio électro-pop Lovers, la franco-américaine Tender Forever, le chanteur et artiste performeur Holcombe Waller, la plasticienne et vidéaste Vanessa Renwick, accompagnée par la compositrice Tara Jane O'Neil…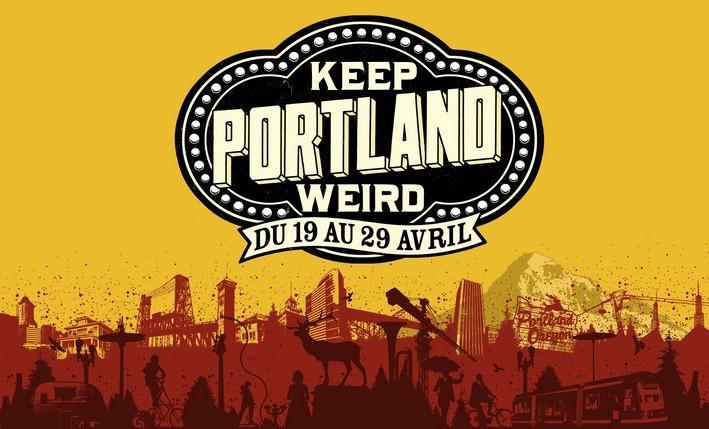 © DR
Dans le cadre d'un partenariat qui réunit la Gaîté Lyrique et le Centre
Pompidou à Paris, le Centre Pompidou à Metz et le Lieu Unique à Nantes, KEEP
PORTLAND WEIRD présente l'extraordinaire vivacité et l'originalité de la scène
artistique et plus particulièrement musicale de Portland. Durant dix jours, le
public est invité à venir découvrir le foisonnement des divers courants
artistiques nés à Portland.
PROGRAMME DE LA SOIREE :
Holcombe Waller + quatuor
Holcombe Waller est un compositeur, chanteur et performeur né à Stanford
(Californie) en 1975 et installé à Portland depuis 2005, connu pour ses
compositions mélancoliques indé-folk, teintées d'une pop baroque alternative.
Pour ses concerts, Holcombe Waller s'entoure régulièrement de son ensemble, The
Healers, groupe de musiciens évolutif pouvant se constituer d'un duo ou
s'incarner comme un véritable ensemble vocal et musical. Il produit ses cinq
premiers disques sur Napoleon Records, son propre label, et compte parmi ses
collaborations artistiques régulières les chorégraphes Miguel Gutierrez, Joe
Goode et Zoe Scofield ainsi que le réalisateur David Weisman, pour qui il
compose la musique du documentaire We were Here (Sundance Institute, 2011).
Vanessa Renwick
Fondatrice du Oregon Department of Kick Ass (ODOKA ), née en 1961 à Chicago
(Illinois) et installée à Portland, Vanessa Renwick est performeuse et navigue
entre films, installations vidéos et autres domaines émergents des arts
visuels. D'inspiration naturaliste, travaillant sur des formes à la fois
documentaires et poétiques, ses vidéos, films et installations explorent les
traces des « dernières possibilités d'espoir » de notre société.  
The Cascadia Ensemble (création avec Tara Jane O'Neil, Lisa Schonberg, Rachel
Blumberg et Tender Forever)
« Cascadia » désigne à l'origine le projet de formation d'une entité
géographique, bio –régionale et politique de la côte nord- ouest Pacifique du
continent nord- américain. Les frontières de cette région ainsi envisagée
diffèrent selon les points de vue, se calquant d'une part sur celles des
provinces et des états préexistants ou s'envisageant sur des données
écologiques, culturelles ou économiques. Cette « nation » se créerait par la
cession de la Colombie -Britannique de la part du Canada et des états de
l'Oregon et de Washington par les Etats-Unis.
Pour Keep Portland Weird, Tara Jane O'Neil et Mélanie Valéra de Tender Forever,
déjà au cœur de la programmation, invitent les artistes Rachel Blumberg et Lisa
Schonberg à les rejoindre autour d'une formation créée spécialement pour
l'occasion : The Cascadia Ensemble, proposition empruntant à la Cascadia
originelle un peu de son audace et de son utopie, afin de porter haut les
couleurs de la création artistiques et musicale résolument singulière,
novatrice et effervescente de cette région rêvée.
Show more
Show less