Cinema
The Saddest Music in the World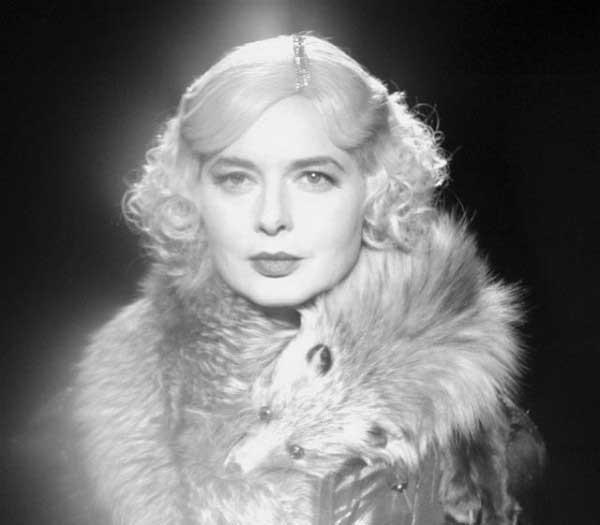 Précédé du court métrage My Dad is 100 Years Old, d'Isabella Rossellini et Guy Maddin
THE SADDEST MUSIC IN THE WORLD, de Guy Maddin
Canada / 2003 / 99' / nb et coul. / vostf avec David Fox, Maria de Medeiros, Mark McKinney, Isabella Rossellini
Durant la Grande Dépression, Lady Port-Huntley, somptueuse baronne de la bière locale, amputée des deux jambes, organise le concours de la musique la plus triste du monde afin de ramener les buveurs dans son établissement. Deux frères ennemis, tous deux amoureux de la belle Narcissa, ne tardent pas à s'affronter.
"Il vous sera donné d'admirer, dans un curieux numéro d'illusionniste, Isabella Rossellini, comme vous ne l'avez jamais vue. The Saddest Music in the World, miniature cinématographique fragile et précieuse, enchante notre regard, ravit notre esprit, nous étonne, enfin!"
Héléna Villovitch, Elle.
Précédé du court métrage :
MY DAD IS 100 YEARS OLD, de Guy Maddin et Isabella Rossellini
Canada / 2005 / 16' / nb avec Isabella Rossellini, Isaac Paz Sr.
A l'occasion du centième anniversaire de la naissance de Roberto Rossellini, sa fille, Isabella, lui rend hommage et endosse tour à tour les rôles d'autres cinéastes, de Charlie Chaplin à Alfred Hitchcock
Show more
Show less