Show / Concert
Gisèle Vienne
Kindertotenlieder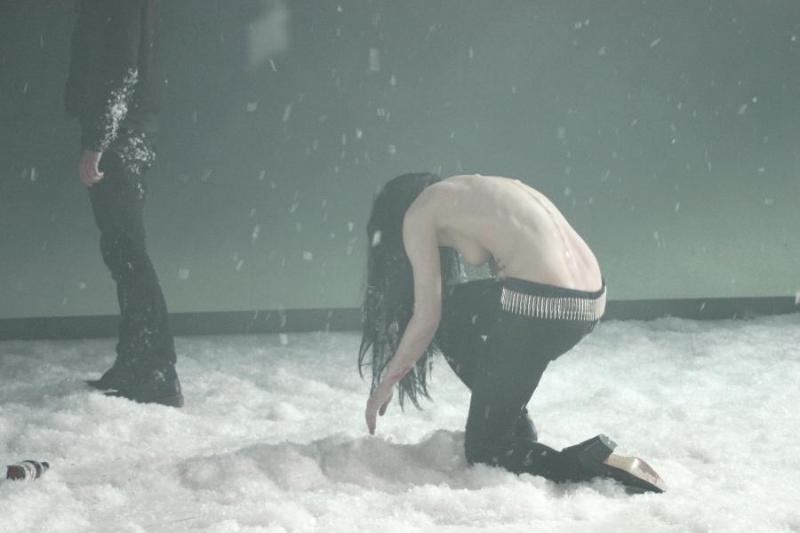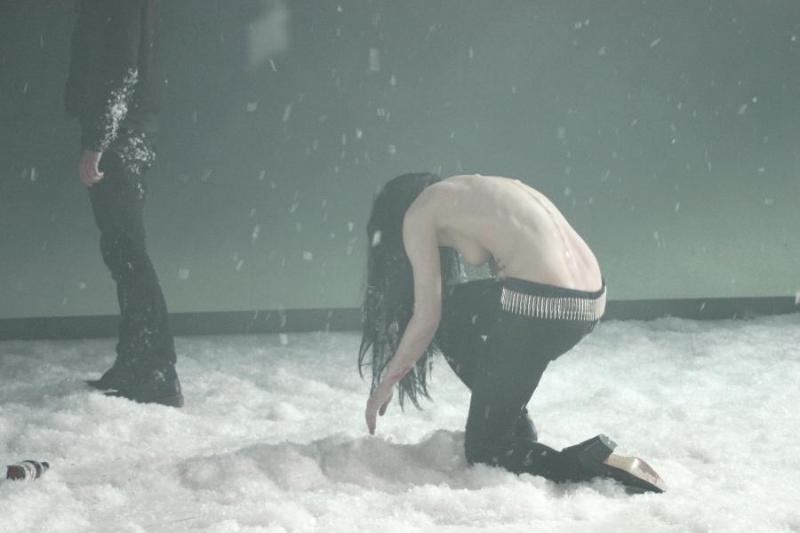 Gisèle Vienne
© Mathilde Darel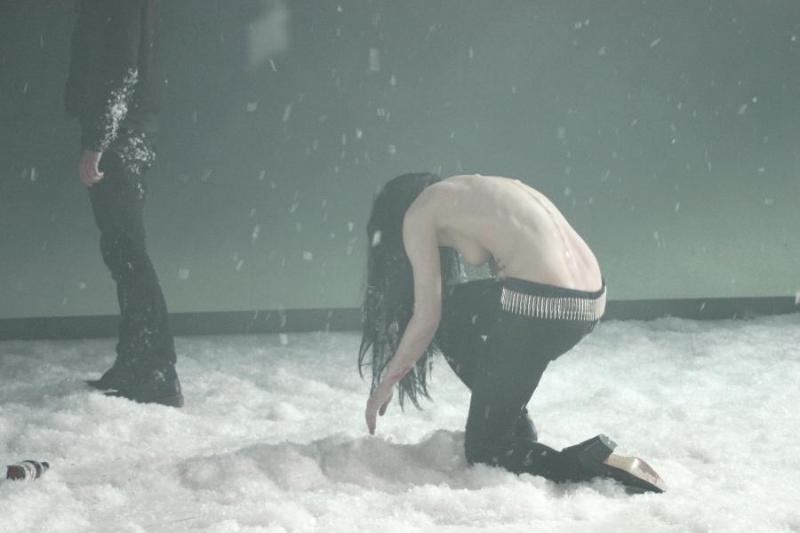 Gisèle Vienne
© Mathilde Darel
Kindertotenlieder s'inspire d'une tradition autrichienne qui rassemble dans les rues des Perchten, personnages maléfiques chasseurs de démons et voleurs d'âmes damnées.
Cette pièce se déploie comme une cérémonie d'une beauté et d'une langueur troublantes. La neige tombe inlassablement aux sons des guitares électriques de Peter Rehberg et Stephen O'Malley (KTL), questionnant les frontières entre représentation et réalité.

Conception : Gisèle Vienne
Textes et dramaturgie : Dennis Cooper
Musique originale live :KTL (Stephen O'Malley & Peter Rehberg) et The Sinking Belle (Dead Sheep) par Sunn O))) & Boris (monté par KTL)
Lumière : Patrick Riou
Conception robots : Alexandre Vienne
Création poupées : Raphaël Rubbens, Dorothéa Vienne-Pollak, Gisèle Vienne, assistés de Manuel Majastre
Création masques en bois : Max Kössler
Maquillage : Rebecca Flores
Coiffure des poupées : Yury Smirnov
Textes traduits de l'américain par Laurence Viallet
Interprété et créé en collaboration avec : Jonathan Capdevielle, Margrét Sara Gudjónsdóttir, Guillaume Marie, Anja Röttgerkamp ou Anne Mousselet et Jonathan Schatz
Avec l'aide de l'équipe technique du Quartz – Scène nationale de Brest
Production déléguée : DACM avec la collaboration du Quartz - Scène nationale de Brest (Gisèle Vienne artiste associée 2007-2011)
Coproduction : Le Quartz - Scène nationale de Brest, Les Subsistances 2007 / Lyon, Centre Chorégraphique National de Franche-Comté à Belfort dans le cadre de l'accueil-studio, Centre national de danse contemporaine d'Angers
Avec le soutien de la Drac Rhône-Alpes / Ministère de la culture et de la communication, de la Région Rhône-Alpes, de la Ville de Grenoble, du DICREAM / Ministère de la culture et de la communication, et de Etant donnes, the French-American Fund for the Performing Arts, a program of Face
Avec l'aide du Centre Chorégraphique National de Montpellier Languedoc-Roussillon et du Point Ephémère à Paris

Remerciements : Les Ateliers de construction du Théâtre de Grenoble, Didier Boucher, Patric Chiha, Etnies, Simone Hoffmann, Antoine Masure, Minijy/Clara Rousseau, Séverine Péan, Sophie Metrich, leThéâtre de l'Odéon – Paris, Jose Enrique Ona Selfa pour les costumes Loewe, Troubleyn / Jan Fabre et Mark Geurden, Enrique Urrutia, Remy Vidal, Alexandre Vienne, Jean-Paul Vienne et Esther Welger-Barboza.
La Compagnie DACM est conventionnée par le Ministère de la Culture et de la Communication – DRAC Alsace, la Région Alsace et la ville de Strasbourg.
Elle reçoit l'aide régulière de l'Institut Français - Ministère des Affaires étrangères pour ses tournées à l'étranger.
Gisèle Vienne est artiste associée au Théâtre Nanterre-Amandiers depuis janvier 2014 et au Parvis, Scène Nationale Tarbes Pyrénées depuis 2012.
Show more
Show less
When
27 - 28 Oct 2016
20h30 - 22h
Partners