Cinema
Annette Michelson, une américaine à Paris
Conférences et projections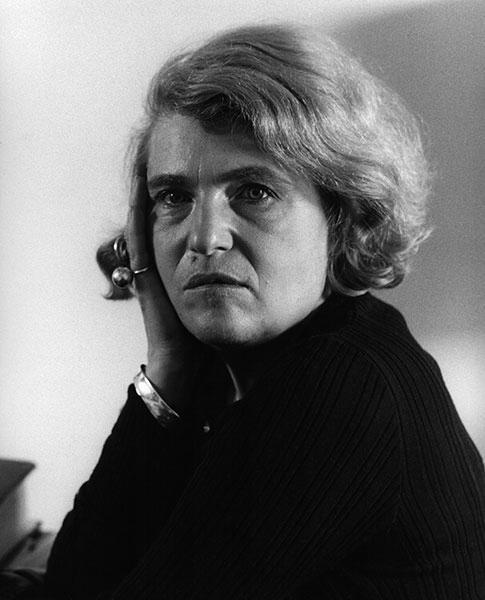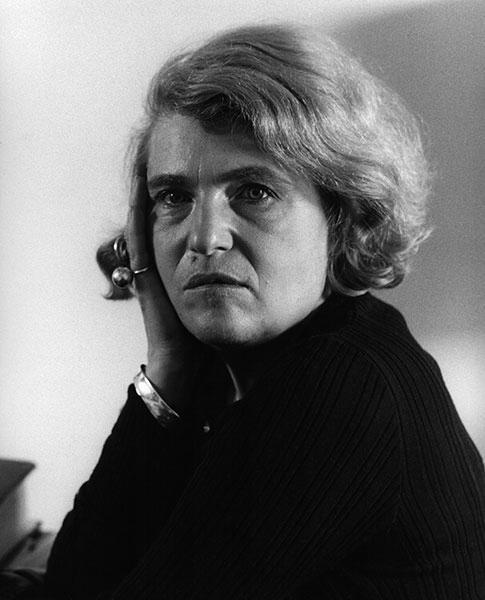 Annette Michelson, 1974
© Friedl Kubelka Vom Gröller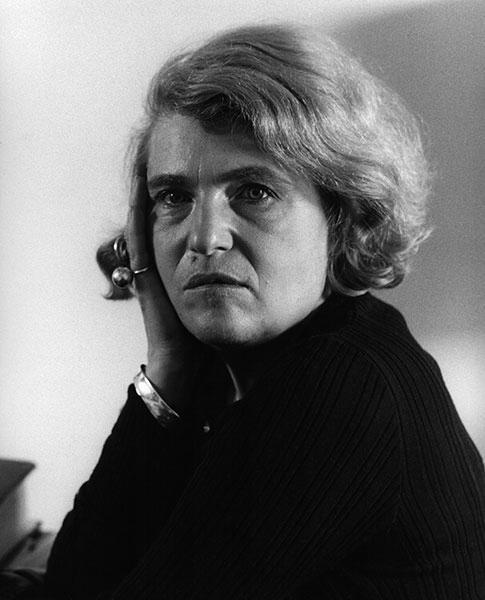 Annette Michelson, 1974
© Friedl Kubelka Vom Gröller
Figure essentielle de la critique d'art d'après-guerre, Annette Michelson (1922–2018) a travaillé à Paris pendant une quinzaine d'années avant de retourner s'installer à New York en 1966 pour y promouvoir une forme de critique mettant à l'honneur les échanges entre la théorie et ses objets.

C'est dans les pages de la revue Artforum, puis d'October (cofondée en 1976 avec Rosalind Krauss), que Michelson passe de l'art minimal au film expérimental, du surréalisme aux avant-gardes soviétiques.
Ces trois journées de conférences et projections organisées un an après sa disparition réunissent des chercheurs et des artistes issus de générations différentes, afin de revenir sur son héritage intellectuel et offrir un possible prolongement à son engagement critique et théorique.
Show more
Show less
When
23 - 25 Oct 2019
14h30 - 20h
Programme des trois journées
Mercredi 23 octobre
14h30 - 15h45
Introduction d'Enrico Camporesi (Centre Pompidou)
Projection de : Gloria !, Hollis Frampton, 1979, 16mm, coul., son, 10min.
Suivie de : « The Static Icon and the Work of Mourning »
Intervention d'Allen S. Weiss (New York University)
Pause
16h - 18h
« An Overview of the Annette Michelson Papers at the Getty Research Institute »
Intervention de Glenn Phillips (Getty Research Institute, Los Angeles)
« The Terms of Critical Engagement : Annette Michelson on Yvonne Rainer »
Intervention de Michele Pierson (King's College, Londres)
Avec projection d'un extrait de : Lives of Performers, Yvonne Rainer, 1972, 16mm, nb., son., 90min
19h
Projection de : Journeys from Berlin/1971, Yvonne Rainer, 1980, 16mm, coul., son. (VO anglais), 125min
Copie restaurée par le Museum of Modern Art avec le soutien du Celeste Bartos Fund for Film Preservation
Séance présentée par Michele Pierson (King's College, Londres)
Jeudi 24 octobre
14h30 - 16h15
« The Moving Image in the Museum in the Era of Late Capitalism: Thinking Film Exhibitions with and after Annette Michelson »
Intervention d'Adeena Mey (École Cantonale d'Art de Lausanne)
« The Reciprocal Mimesis Thesis: Epistemological Inquiry ⇔ Cinematic Experience »
Intervention de Luis Recoder (artiste, Gibson + Recoder, New York)
Accompagnée de la projection de : Wavelength, Michael Snow, 1967, 16mm, coul., son., 43min.
Pause
16h30 - 18h30
« Reading Michelson Reading Lévi-Strauss (with Eisenstein) »
Intervention d'Eric de Bruyn (Freie Universität, Berlin)
Suivie d'une table ronde avec les intervenants de la journée, modérée par Antonio Somaini (Université Sorbonne Nouvelle – Paris 3)
Vendredi 25 octobre
14h30 - 15h45
« Space Travel as Thought »
Intervention d'Antonia Lant (New York University)
Suivie de la projection de : Railroad Turnbridge, Richard Serra, 1975-1976, 16mm, nb., sil., 17min.
Pause
16h - 18h30
« Sense and Meaning in Michelson's Writing on Art and Film »
Intervention de Federico Windhausen (chercheur et programmateur, Buenos Aires)
Suivie de la projection de : One Second in Montreal, Michael Snow, 1969, 16mm, nb., sil., 17min.
Discussion, suivie de la projection de : Noviciat, Noël Burch, 1964, 16mm, nb., son., 19min.
19h
La Région Decentrale ou LRGOCNRL (La Région Centrale For Those Who Don't Have the Time)
Quatuor pour projecteurs 16mm de La Région centrale de Michael Snow (1970-1971)
Projection préparée par Gibson + Recoder
Durée : 45min.
Organisation : Enrico Camporesi, chargé de la recherche et de la documentation (Service du cinéma expérimental). Assisté de Alma-Lïa Masson-Lacroix
Remerciements :
New York University – Cinema Studies, Laboratoire International de Recherche en Arts – Université Paris 3, The Museum of Modern Art (New York), New York Film-Makers' Cooperative, Light Cone (Paris), Cinédoc – Paris Films Coop, Stefano Canapa et Tomaž Burlin (L'Abominable, La Courneuve), Rachel Churner et Malcolm Turvey.
Show more
Show less
Partners