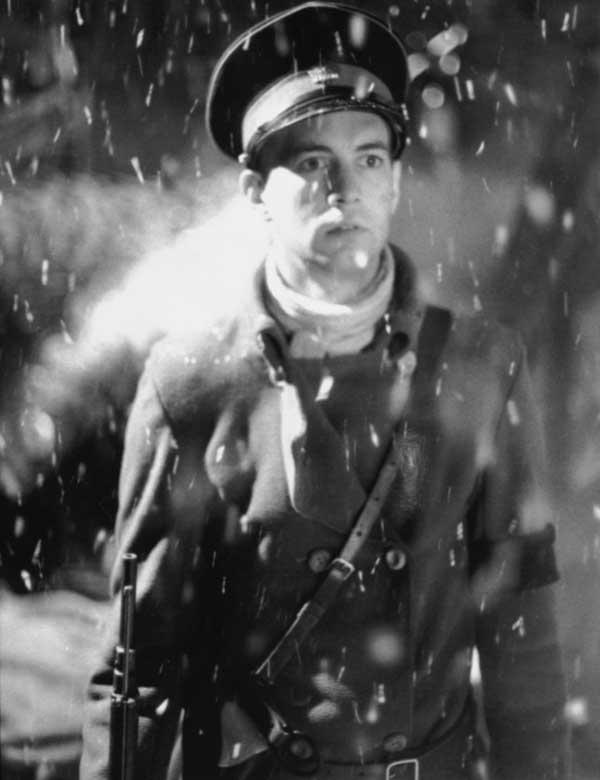 Précédé des courts métrages The Heart of the World et Night Mayor (inédit, sous réserve)
ARCHANGEL, de Guy Maddin
Canada / 1990 / 83' / nb / vostf / copie neuve
avec Ari Cohen, Michael Gottli, Kyle McCulloch
En 1917, à Arkhangelsk, cité ensevelie sous le givre pendant la Grande Guerre,
les gaz moutardes ont endormi la mémoire des soldats qui oublient d'arrêter de
combattre, oublient de dormir, oublient qu'ils sont morts. Un soldat canadien
unijambiste, un aviateur belge et une infirmière tsariste, eux, ne se
souviennent que d'une chose : aimer. Sans jamais se rappeler qui.
"Archangel, comme l'ensemble du cinéma de Guy Maddin, relève à coups sûr d'un
genre de miracle, pataquès de folies et d'extases, d'hallucinations et de
rires, d'où surgit soudain une bricole : la poésie."Gérard Lefort, Libération
précédé des courts métrages
THE HEART OF THE WORLD, de Guy Maddin
Canada / 2000 / 5' / nb / sans paroles
avec Leslie Bais, Shaun Balbar, Caelum Vatnsdal,
Anna, scientifique travaillant pour l'Etat, découvre que le cœur du monde est
sur le point d'avoir une attaque alors que deux frères, Osip l'acteur et
Nicolaï le croque-mort, se disputent ses faveurs.
NIGHT MAYOR, de Guy Maddin (SOUS RESERVE)
Canada / 2009 / 12' / nb / sans paroles
Réalisé à l'occasion du 70ème anniversaire de l'Office National du Canada
(ONF), le film est imprégné de l'histoire cinématographique du pays. Guy Maddin
tire des vastes archives de l'institution, un riff filmique débridé sur la
nécessité d'une production de film publique.
Show more
Show less