Cinema
"My India"
Sonia Khurana, Pushpamala N., Tejal Shah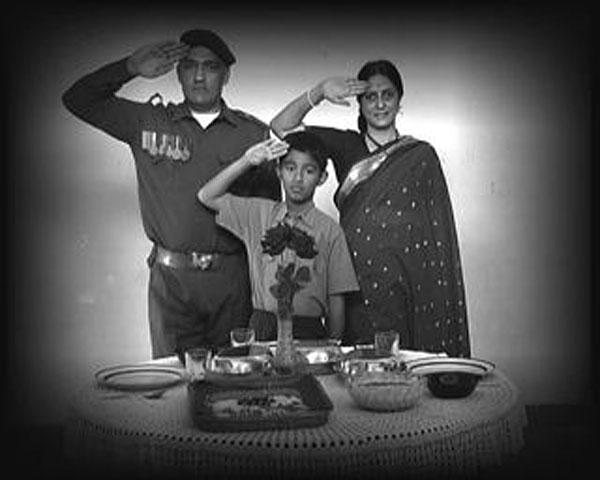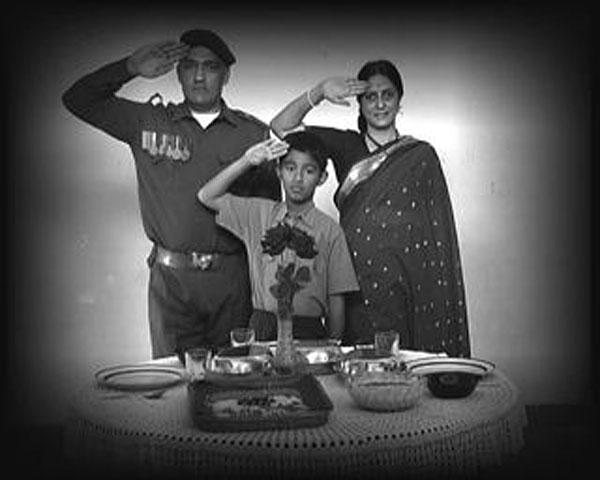 Rashtriy Kheer and Desiy Salad, PUSHPAMALA N., 2004
© Pushpamala N.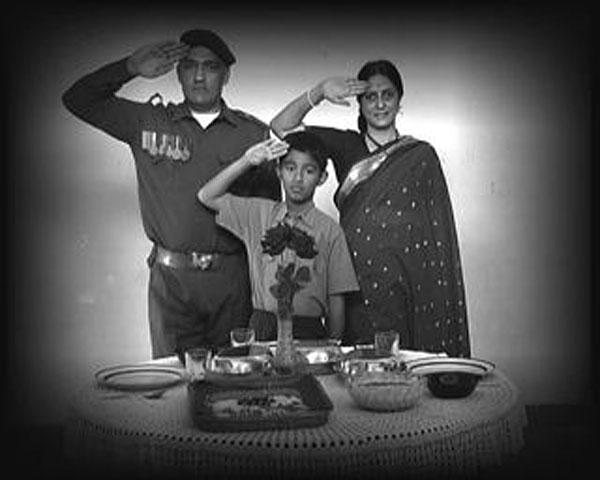 Rashtriy Kheer and Desiy Salad, PUSHPAMALA N., 2004
© Pushpamala N.
Cette séance s'articule autour de trois artistes femme de la scène contemporaine indienne : Sonia Khurana, Pushpamala N. et Tejal Shah.
Leur pratique reflète les contradictions d'une Inde en pleine mutation, entre mégapoles et villages ruraux, progrès technologique et artisanat, société de consommation et misère, conflits politiques et religieux. A ces secousses qui traversent l'Inde actuelle, ces artistes opposent une forme de résistance critique en pointant en particulier le rôle de la femme dans la société.
N'hésitant pas à se mettre elles-mêmes en scène à travers des montages vidéos, photographiques, des performances filmées ou des diaporamas, elles portent un regard distancié sur un pays que tout à la fois elles aiment et stigmatisent.
Chez Sonia Khurana (née en 1968), les images disent avec virulence et humour la fragilité, l'instabilité, l'ambigüité d'un corps féminin dont la place est à réinventer. Pushpamala N. (née en 1956) revisite à travers les codes photographiques toute une imagerie indienne traditionnelle (coloniale,cinématographique), dans des mises en scène savamment orchestrées qui questionnent l'identité. Tejal Shah (née en 1979) aborde la question du genre dans des jeux de rôle particulièrement audacieux en regard de la société indienne, et explore dans un même engagement les questions politiques, comme celle de la violence à l'encontre des minorités.
Ces trois figures féminines amorcent chacune à leur manière une réflexion sur les grandes problématiques d'une Inde toujours insaisissable et tentaculaire.
Séance présentée par Sophie Duplaix, conservatrice au Musée national d'art moderne
Show more
Show less